Opening Hours
Mon – 8:30am – 5:00pm
Tues – 8:30am – 3:30pm
Wed – 8:00am – 4:00pm
Thurs – 8:00am – 3:00pm
Fri – 8:30am – 4:00pm
Earworx was founded with the  mission of providing a safe and effective earwax removal service for the community, without the need for doctors' referrals or visits to ENT specialists. Since 2016, Earworx clinics have been offering gentle and safe professional earwax removal for anyone suffering from the uncomfortable and painful symptoms of excess earwax. There are Earworx locations popping up all around Australia, bringing innovative micro-suction earwax removal techniques to people all over the country.
Our Friendly Team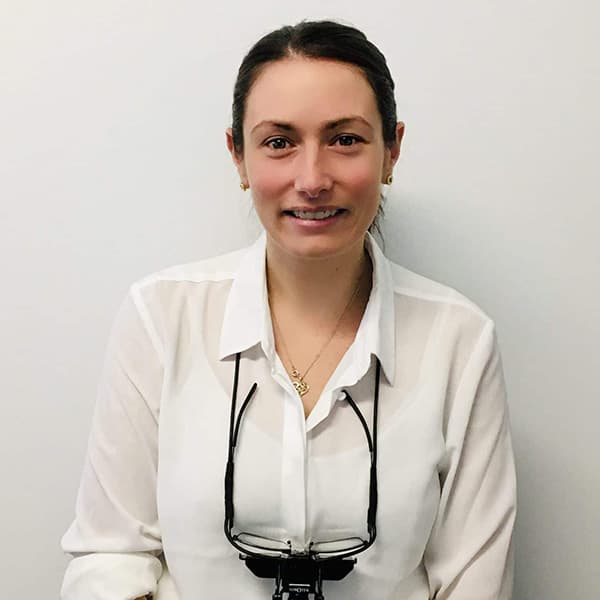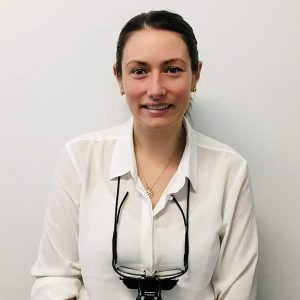 Desiree Cowton
When you visit the Como clinic, you will be treated by Registered Nurse, Desiree Cowton. A Registered Nurse and a graduate of the Bachelor of Nursing from Edith Cowan University, Desiree is a fantastic addition to the Earworx team.
Desiree has extensive experience working within a range of services, including at Royal Perth Hospital, Fiona Stanley Hospital and Sir Charles Gairdner Hospital.
Desiree has worked with people from various cultural backgrounds and across many age groups, including infants through to our elderly populations. Before entering the healthcare sector, Desiree also had a career in customer service and sales, enhancing her already strong communication skills. This breadth of experience has prepared Desiree to care for the many and varied patients with different needs who come into Earworx clinics with impacted earwax.
Desiree is dedicated and enthusiastic about wax removal, and her caring manner will put you at ease as she carefully examines and clears your ears of excess wax.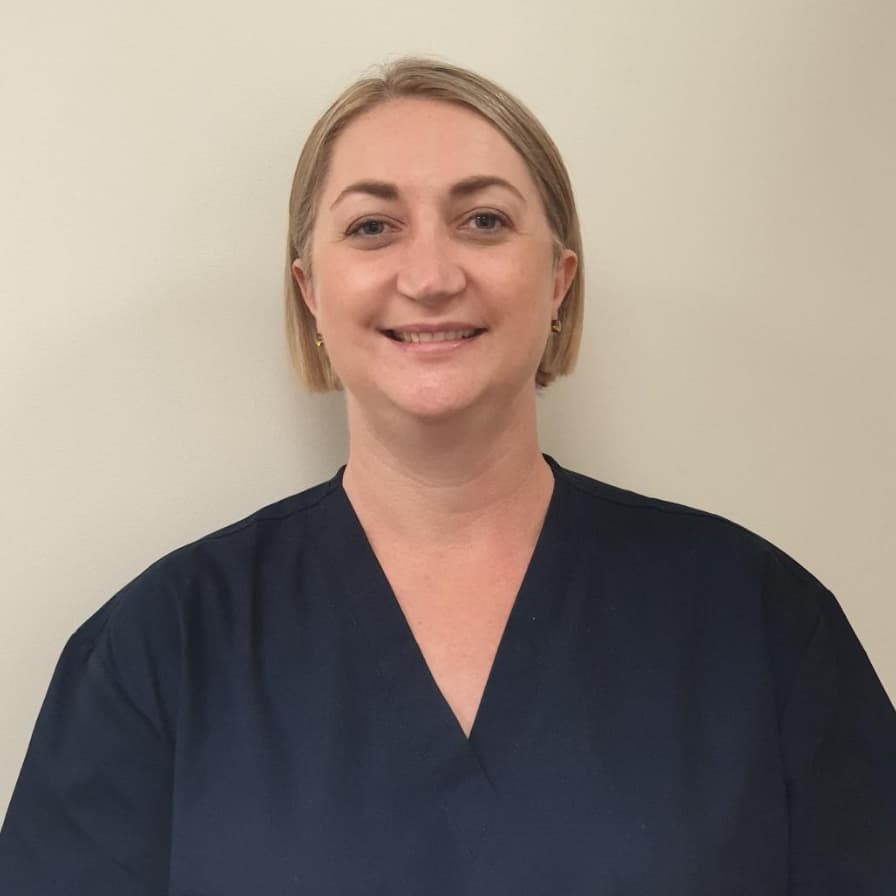 Susannah Griffiths
Susannah is a highly motivated nurse who is passionate about healthcare and education. With a background in teaching, she is interested in informing patients about the best way to care for their ears and achieve optimal health outcomes.
Susannah completed her Bachelor of Science (Nursing) at Curtin University of Technology in 2002. She undertook further study in Neonatal Intensive Care Nursing in 2009, at the King Edward Memorial Hospital and Princess Margaret Hospital. Additionally, Susannah completed her Graduate Diploma in Primary Education at Murdoch University in 2006.
Susannah has extensive experience working across all sectors of the community, most recently with children in the neonatal intensive care unit at Perth Children's Hospital. In this role, she has nursed patients with a variety of medical and surgical conditions, as well as educating parents to care for their sick infants and advocating for patients and their families. She has worked in operating theatres; including peri-operative circulating nurse and post-operative recovery nurse. Susannah has also acted as a clinical leader, responsible for coordinating medical units and managing admissions, transfers, discharges, staff allocations, and collaboration between teams. She is a dedicated volunteer who has worked with the Royal Flying Doctor Service and Kununurra Community Garden.
Susannah prides herself on treating each of her patients holistically and acknowledging their social, emotional and cultural backgrounds. Susannah has a passion for aural healthcare and making sure that all patients are well informed about how to look after and maintain their ear health.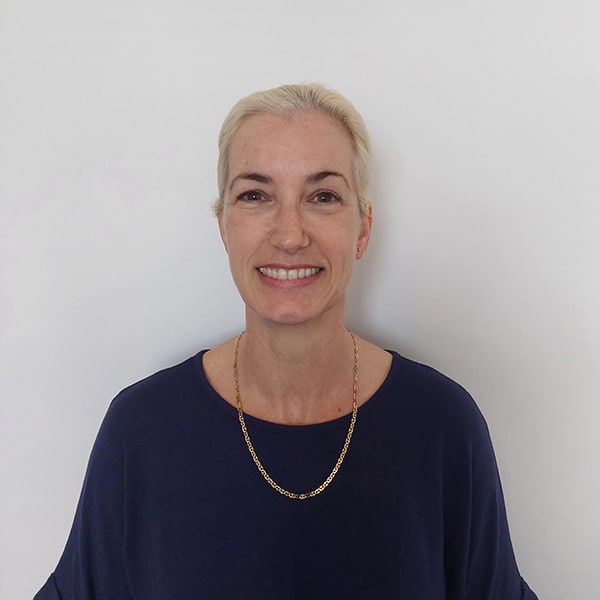 Andrea Boot
Andrea Boot has had a diverse nursing career that encompasses both clinical and community settings. She brings a wealth of knowledge to the Earworx team in both our Wembley and Como clinics in Western Australia.
A graduate of Liverpool John Moores University, Andrea acquired a broad range of qualifications that have continuously elevated her nursing capabilities. Prior to joining Earworx, Andrea was the State Clinical Team Leader at Kincare in Western Australia, where she led a multi-disciplinary team to achieve unparalleled in-home patient care outcomes.
Andrea's commitment to continuous learning is evident from her various clinical skills training. Most recently, Andrea has completed her Earworx Aural Care and Microsuction courses. She is looking forward to helping care for the patients of Western Australia and educate them in ear care.
How the Earworx Procedure Works
While a normal amount of earwax in our ears is necessary for ear health, an excess of earwax can result in uncomfortable and painful symptoms, including a feeling of being blocked up, itchy, or dizzy, with some associated loss of hearing and ringing in the ears.
The nurses at Earworx clinics are specially trained in ear health and wax removal, with a particular emphasis on safety. This safety is enhanced by the maintenance of direct vision into the ear canal during the entire procedure. Our team uses 'loupes' for this purpose; a bright light with magnification. The Earworx procedure provides quick and effective relief from the uncomfortable symptoms of impacted earwax.
When you visit an Earworx clinic, your nurse will begin by carefully examining your ears to determine the extent of your earwax blockage. If it is determined that wax removal is clinically indicated, our nurse will use micro-suction and curettage to remove any excess and impacted earwax.
Micro-suction technology operates like a small vacuum. Earwax is gently suctioned out of the ear, with no need to touch the canal wall or eardrum. Whilst you will hear the noise of the suction, the procedure itself is gentle and quick, particularly if your wax is well softened prior (we recommend plain olive oil or 'Ear Clear' from the chemist for this purpose).
For more detailed information, visit our detailed page on our extraction procedure.
Why You Might Need Ear Wax Removal
Everyone produces earwax; it is a normal and healthy bodily substance. If you notice uncomfortable symptoms in your ears, however, such as a feeling of blockage, itching, fullness and hearing loss, you may be suffering from excess earwax. A normal, healthy ear 'self-cleans'; the wax is carried out of the ear in a 'conveyor belt' motion and can simply be wiped away as it emerges from the ear. But this self-cleaning mechanism doesn't always work!
Excess or impacted earwax can be caused by cold water swimming or diving (due to narrowing of the bony section of the ear canals), wearing earphones, hearing aids or earplugs, spending a lot of time in dusty environments, or using cotton buds or other implements to try to clean the ear regularly. Some people are naturally more susceptible to excess or impacted earwax also through genetics or the shape of their ear canals. If this is you, seek professional advice from Earworx today!
Pricing
Our qualified registered nurses use dry and effective micro suction to gently remove ear wax under direct observation. Our rates are $145 per session or $115 if you are a Pensioner, Veteran, Health Care Card Holder, Child or Full Time Student. A reduced rate applies of $60 if no wax is found at all clinics. If a second appointment is necessary this appointment will be complimentary at all clinics. Please note we are a provider for St Lukes Health and Health Care Insurance (HCI).
We see children down to the age of 4 years. A discussion with Earworx staff is recommended prior to booking. For safety reasons children need to be able to follow direction and keep reasonably still.