Earworx is a dedicated professional earwax removal service. Using dry and effective micro-suction technology under direct observation, wax is gently and safely removed by a qualified nurse.
Your Earworx Team
Lisa Hellwege – Director and Founder
Lisa identified in 2016 that it was difficult for patients to access safe and gentle micro-suction procedure for earwax removal after working for many years in the ENT field. She believed there had to be a better way to access this procedure without extensive waiting times. This led to a process of discovery and entrepreneurship that resulted in the founding of Earworx in 2016; a nurse-led dedicated professional earwax removal service.
Lisa's idea to take a procedure previously only available via an ENT specialist to the Tasmanian community was embraced by both the medical and audiology professions and by the public. Buoyed by this support, Earworx has now enjoyed national expansion with multiple clinics nationwide across five states.
Lisa leads a vast national clinical team and has designed and now delivers extensive online education, practical-based training and ongoing support to Registered Nurses working with Earworx.
Earworx clinics now free up to 75,000 GP, ENT and Hospital Emergency Department appointments per year for those patients wishing to see them, reducing waiting lists and becoming part of the healthcare system mosaic of providers.
Motivated and inspired by a desire to maintain excellence in standards of care, Lisa works each day to ensure Earworx Registered Nurses work to the highest clinical levels and are professionally supported within their scope of practice. Lisa is passionate about Earworx clients receiving the same high-quality care at every single visit, no matter where they live across Australia.
An advocate for the advancement of nursing, Lisa is inspired to empower nurses through their professional development as she believes their education, skills and expertise directly impacts on the efficiency and effectiveness of Australia's healthcare system – for the betterment of us all.
Lisa has over 27 years' experience in nursing, holds a Bachelor of Nursing, qualifications in Micro-suction, Aural Hygiene and Aural Care. Lisa has now also cleaned 40,000 ears!
---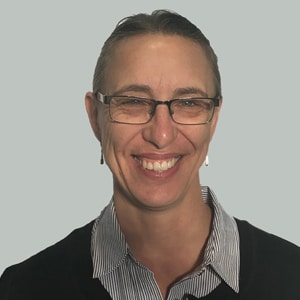 Dani Donegan – Registered Nurse
Dani is our Registered Nurse for the North and the North-West of Tasmania. She has extensive experience in aural health, thanks to her role working in the operating theatre at North West Regional Hospital (NWRH) where she specialises in Ear Nose and Throat (ENT) procedures. She has also held the position of Associate Nurse Unit Manager at the Royal Victorian Ear and Eye Hospital, as well as positions at St Vincent's Hospital in Melbourne and Darwin Private Hospital.
She has been a strong advocate and supporter of patients undergoing treatment for head and neck cancer, such as laryngectomies. Her advocacy culminated in the establishment of the laryngectomy support group at NWRH.
---
Corrine Westen – Registered Nurse
Corrine Westen is a Registered Nurse and holds a Bachelor of Nursing from the University of Canberra. She has nursed in Canberra and Sydney, before recently returning to her home state of Tassie. As part of preparing for this role, Corrine completed nationally accredited units in 'Assess Ear Health' and 'Promote, Educate and Manage Ear Health'.
Corrine has worked in many different jobs around Australia including hospitality and IT, however the central theme has always been a strong commitment to customer service and going the extra mile' for her customers. She loves working with people and being able to help them which is what led her to nursing, and ultimately Earworx, a company who holds the same values as her: Professional, Kind and Generous
---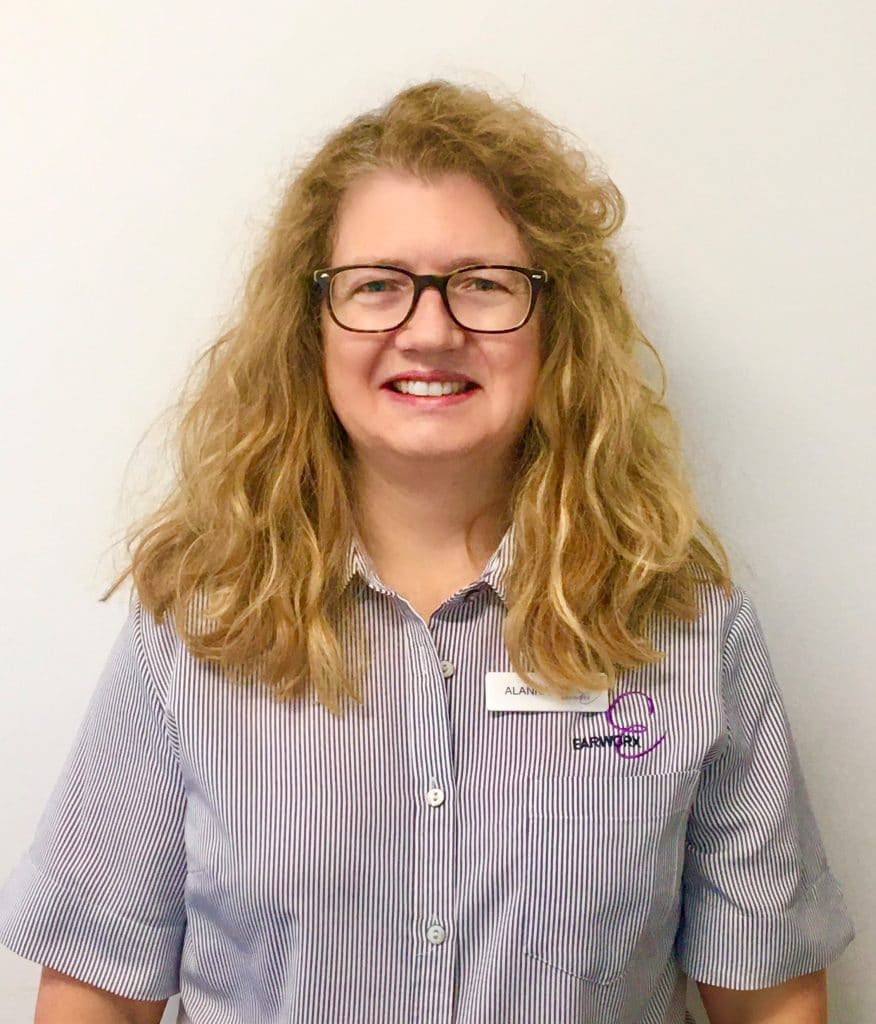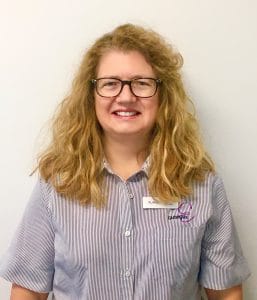 Alanna Cook – Registered Nurse
Alanna has over 20 years' clinical experience working across Australia. She has specialised in surgical nursing in addition to working in workplace health and safety, rehabilitation, hospital management, quality and safety, and adult education.
She holds a Bachelor of Nursing from Edith Cowan University, Western Australia and a Bachelor of Laws from the University of Tasmania and has now made the move to join the Hobart Earworx clinic as one of our talented Registered Nurses.
Alanna expertly balances a compassionate patient focus with a professional approach to all the tasks and duties she pursues.
Her enthusiasm and reassurance in our Hobart clinic is a welcome warmth that sets patients at ease from the moment they walk through our doors. Alanna has a passion for working with our valued Earworx clients to both remedy their uncomfortable ear conditions and build trusting, professional relationships.
---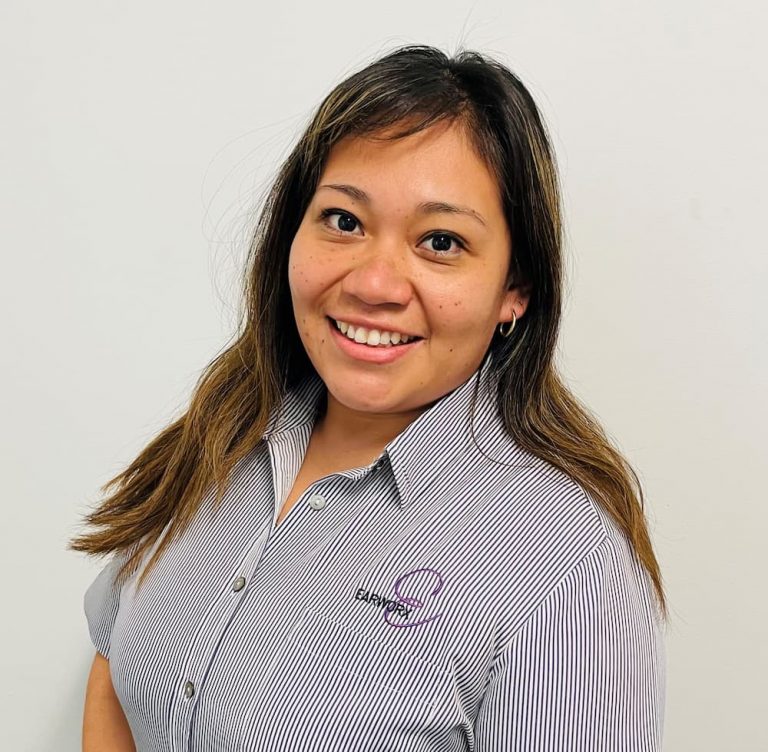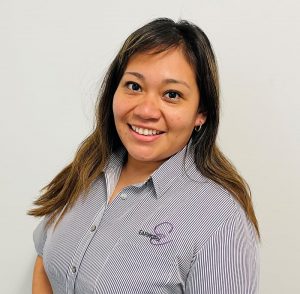 Gloria Mendoza – Registered Nurse
Gloria is a Hobart local with over six years of nursing experience, providing compassionate care to people in many healthcare settings.
She has had extensive clinical experience, beginning her career undertaking clinical placements at Sydney Adventist Hospital, Hornsby Hospital, Esther Sommerville Nursing Home and Greenwood Nursing Home. She has worked with all segments of the community, most recently having worked for Guardian Network and Huon Regional Care and is committed to providing the highest quality of care to her patients.
Gloria is also a valued member of multiple volunteer organisations and devotes much of her time and her abilities as a Registered Nurse to helping others. She loves working in a team and finding opportunities to learn new skills. Gloria is extremely reliable, friendly, and always communicates clearly with her patients.
Gloria speaks both English and Spanish and loves working with people from all walks of life. She is excited to bring her skills and positive mindset to Earworx Hobart.
---
Emily Burke – Office Manager
Born and raised in Tasmania, Emily has worked in the hospitality and tourism industry for over 15 years.
Emily commenced her career by completing a Bachelor in Business Administration (Hospitality Management) at the University of Tasmania. Prior to joining Earworx, Emily worked at the beautiful boutique Islington Hotel as Duty Manager and, most recently, worked in the Front Office and Reservations at Ibis Styles in Hobart.
Through these previous roles, Emily has built an array of skills and knowledge along the way, from organization and communication, through to impeccable customer service skills.
It's no surprise then that Emily believes in going that extra mile for all clients—to exceed their expectations. Her main focus (and she enjoyed most) in all her previous roles has always been dealing with people. She strives to deliver the highest standard of service for each and every patient at Earworx.
Emily is looking forward to beginning this exciting new chapter in her career, where she will be working alongside the friendly and welcoming Earworx team as our Office Manager in Hobart.
Earworx As Seen On TV