Opening Hours
Mon – 8:00am – 4:45pm
Tues – 8:00am – 4:00pm
Wed – 8:30am – 4:30pm
Thurs – 8:00am – 4:00pm
Fri – 8:00am – 3:30pm
About Earworx
Earworx Joondalup is your local professional ear wax removal service, specialising in safe and effective treatment of ears blocked with wax.
Our team of registered nurses possess a wealth of experience and knowledge dealing with patient's delicate ears to remedy the pain and discomfort associated with built up earwax. With an established presence across five Australian states and territories, you can rest assured your aural health is in capable, knowledgeable hands.
Our Friendly Team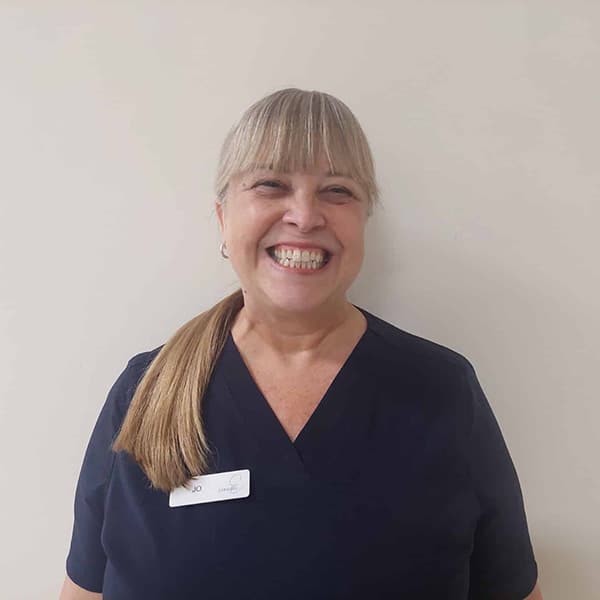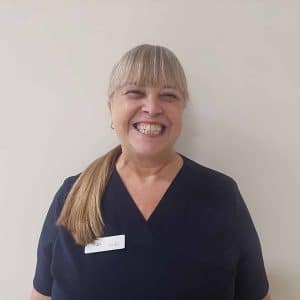 Joanne Diggins
Joanne is a seasoned Registered Nurse and Midwife with a distinguished career spanning 40 years across multiple hospitals. Her experience is characterised by her profound empathy, excellent teamwork, and commitment to clear communication. In every role, Joanne has prioritised her patients, providing supportive care that transforms their hospital experiences.
Throughout her tenure, Joanne has excelled in various hospitals. She has most recently expanded her skill set and completed the Earworx Aural Care and Microsuction course. Joanne is ready to educate the patients of W.A in ear health and help to relieve the symptoms associated with ear wax impaction.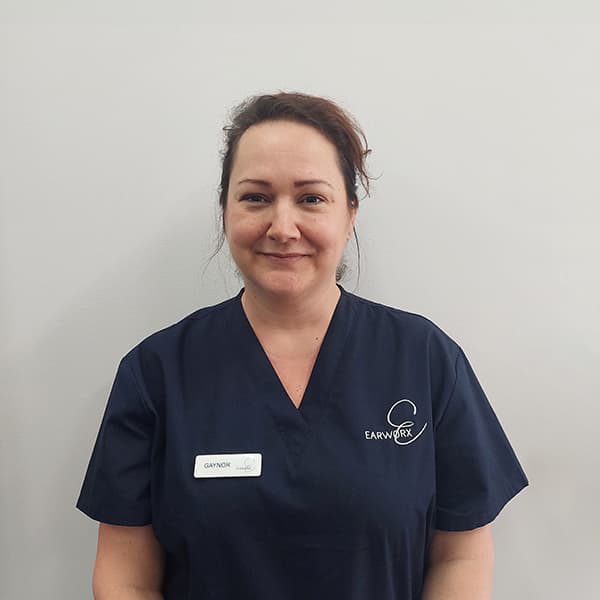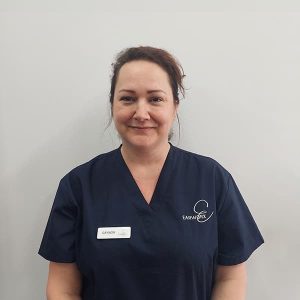 Gaynor Noonan
Gaynor Noonan brings over 25 years of clinical expertise and dedication to patient care. With an impressive career that spans continents and nursing disciplines, Gaynor's journey is marked by the pursuit of excellence and a compassionate approach to healthcare.
Gaynor's career reflects a commitment to both clinical proficiency and the human touch. Her experience in accident and emergency, community nursing, ENT, head and neck surgery and residential aged care showcases her ability to adapt and thrive in diverse medical environments. This versatility is anchored by her strong interpersonal skills, clinical knowledge, and a keen ability to navigate complex healthcare systems. Gaynor has an interest in patient advocacy, ensuring that each individual receives not only treatment but also understanding and support.
Most recently, Gaynor has completed the Earworx Aural Care and Microsuction courses.
Gaynor's extensive background will inform her approach to our clients, offering an assurance that our micro-suction ear wax removal services are provided with the utmost care and professionalism.
How the Earworx Procedure Works
From the moment you enter our Joondalup clinic, you'll be greeted by a warm and caring team who will step you through the process. You will complete a questionnaire in the waiting room then will be invited into the Earworx clinic room. The first step will involve working through your forms and allowing you time to ask questions, then your ears will be carefully examined to determine whether any excess wax is present and whether wax removal is clinically indicated.
If wax removal is necessary, your nurse will don a pair of 'loupes' to ensure direct observation is maintained during the wax removal procedure, enhancing safety. A tiny vacuum-like contraption or fine instruments will be used to very gently remove any excess wax. The process is entirely safe, effective and complete in under half an hour.
Why You Might Need Earwax Removal
Earwax is completely normal, and actually plays an important role in your ears' health. Our ears actually have their own self-cleaning mechanism which removes wax from the ear in order to maintain normal ear wax levels. On occasion, certain lifestyle factors or genetic pre-dispositions can result in a build-up of wax.
If this happens, you may notice a feeling of blockage, discomfort and itching within your ear, in addition to potential dizziness and hearing loss. These symptoms can often worsen over time, so it's worth popping into your Joondalup Earworx clinic to seek professional assessment as soon as possible.
Pricing
Our qualified registered nurses use dry and effective micro suction to gently remove ear wax under direct observation. Our rates are $145 per session or $115 if you are a Pensioner, Veteran, Health Care Card Holder, Child or Full Time Student. A reduced rate applies of $60 if no wax is found at all clinics. If a second appointment is necessary this appointment will be complimentary at all clinics. Please note we are a provider for St Lukes Health and Health Care Insurance (HCI).
We see children down to the age of 4 years. A discussion with Earworx staff is recommended prior to booking. For safety reasons children need to be able to follow direction and keep reasonably still.
Why Choose Us?
Our staff are knowledgeable in the safe and effective removal of ear wax, using a process called micro-suction and curettage; the gold standard in earwax removal techniques
The procedure is over in less than half an hour, so you can get back to your everyday life quickly – we'll even reduce your fee if we don't detect any excess wax!
Our team at Earworx are professional, caring and exceptionally skilled, so you know your ear health is in safe hands