Please note the entrance to City Medical Practice is just around the corner at 1 Jamison Street – its an old building with a grand entrance. There is a domino's pizza on the opposite side of the road on Jamison
Opening Hours
Mon – 8:00am – 5:00pm
Tues – 8:00am – 5:00pm
Wed – 8:00am – 5:00pm
Thurs – 8:00am – 5:00pm
Fri – 8:00am – 12:00pm
Earworx in the Sydney CBD offers a gentle and professional ear wax removal servicee. Founded by Lisa Hellwege In Tasmania in 2016, Earworx is committed to providing safe, dry, affordable, accessible and effective micro-suction technology across Australia. The technique employed by Earworx is the very same that is relied upon by Ear Nose and Throat (ENT) specialists—it is a safe and gentle way to remove unwanted ear wax / cerumen, all without the need for a referral!
Our Friendly Team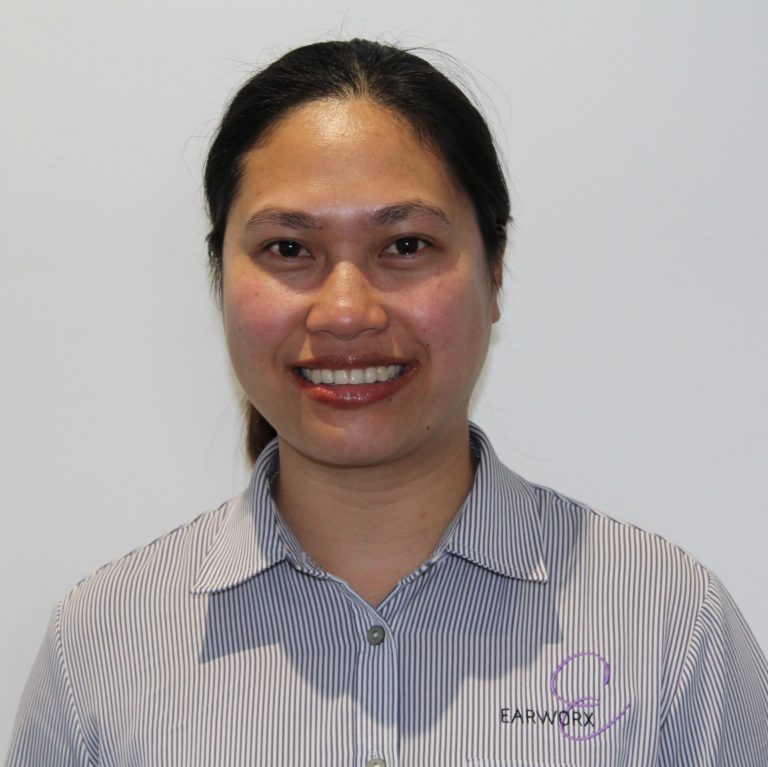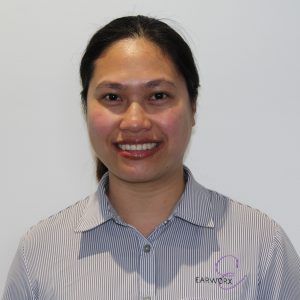 Previously located at Bondi Junction, our Sydney Earworx has now relocated to the heart of Sydney's CBD.
Earworx is located within the 'City Medical Practice' on the corner of York and Jamison Streets, on the ground floor of the Portico Heritage Building and next to the Amora Jamison Sydney. If driving, there is no street parking out the front of the clinic, so it is best to park at either the Secure Parking at the MetCentre (which is 3 mins walk to the practice) or the Wilson Parking on 259 George Street (a 2 min walk). Both parking options are best booked online prior to the appointment to get the best price.
If you are travelling via public transport, when on the bus jump off at Wynyard Station York St Stand P which will put you right out the front of the clinic. And if coming by train the closest stop to the clinic is Wynyard Station at Jamison St (stand U), which is a 1 min walk over York street to the City Medical Centre.
When you visit our clinic, you'll be treated by Elaine Pickersgill. Elaine is a Registered Nurse with over 10 years of nursing experience.
Elaine has been operating our Earworx clinic for over four years. She has built a loyal client base and loves helping her clients find relief from the uncomfortable symptoms of wax build up and manage earwax issues moving forward. Her years of experience, skills and knowledge now mean her appointments are highly sought after! She would love to see you in our Sydney CBD location today to remove your excess earwax using the gentle, safe and effective microsuction and curettage.
Elaine holds a Bachelor of Science in Nursing, a Certificate III and IV in Aged Care, and a Course in Aural Care. She is also a Registered Nurse in both Australia and New Zealand.
How the Earworx Procedure Works
The first and arguably most important step in the Earworx procedure entails a thorough examination of your ears. This helps us to determine whether removal is clinically indicated. The procedure will be recommended if you are suffering from symptoms related to wax build up, the eardrum cannot be visualised, or both. Some amount of wax is natural and normal; it is present to lubricate your ear canals and help prevent infection.
If after your examination ear wax removal is recommended, one of our registered nurses will don a pair of 'loupes'. These are a bit like binocular glasses with a bright light attached to help ensure that our nurse has the best view possible of your ear canals throughout the entire procedure. We then use both micro-suction and curettage to gently and safely remove any blockages from your ears.
For more detailed information, visit our detailed page on our extraction procedure.
Why You Might Need Ear Wax Removal
The symptoms of excess or impacted ear wax can be uncomfortable, ranging from itching and pain to a feeling of fullness, and even tinnitus and hearing loss.
Certain factors also make you more susceptible to impacted and excessive wax. If you wear hearing aids, swim, surf or dive regularly, use earplugs or headphones regularly, work in dirty environments or have a family history of wax build-up we recommend you visit us for an appointment. It really works, and you'll be doing your ears a huge favour.
Pricing
Ear wax is removed for a flat rate of $120 in Sydney, and $95 concession for veterans, pensioners, health care card holders and children under 18 years Australia wide. If a second appointment is required this will be complimentary. This fee is paid at the time of the appointment via debit / credit card. This fee is partly rebatable through St Lukes Health or Health Care Insurance, depending on your level of cover. Please contact St Lukes or your Health Care Insurance provider directly to ascertain the amount of your health care fund rebate. If no wax is found in your ears at the time of your appointment, a reduced $60 rate applies.
Why Choose Us?
Did you know that 1 in 20 adults and 1 in 10 children suffer from impacted or excessive ear wax? If you're one of that number, you may need to see us because:
Regular wax removal appointments are a great way to prevent symptoms related to wax build up recurring
Micro-suction is a safe and dry procedure that allows you to keep cerumen problems at bay and care for the health of your ears
Our Registered Nurses are qualified in the procedure and perform wax removal as their core business – it is what they do best!
We provide a best practice service in safe, gentle, and effective removal process – you can have complete confidence that you're in great hands