Located towards the end of Dorset Road, approaching Maroondah Highway, before the United Petrol Station in Croydon
Opening Hours
Week 1
Monday: 0845-1645
Tuesday: 0830-1730
Wednesday: 0800-1700
Thursday: 0830-1630
Friday: 0845-1645
Week 2
Monday: 0830-1730
Tuesday: 0830-1730
Wednesday: 0845-1645
Thursday: 0845-1645
Friday: Closed
Please check our online booking platform for availabilities
Earworx Croydon clinic offers an effective earwax removal service that is quick, safe and pain-free. Our professional earwax removal clinics are located around Australia, and we specially train our staff to ensure the highest quality of service. Earworx has been offering gentle and professional removal of earwax since 2016. We use the micro-suction technique for earwax extraction, which is the preferred method of Ear Nose and Throat (ENT) specialists.
Our Friendly Team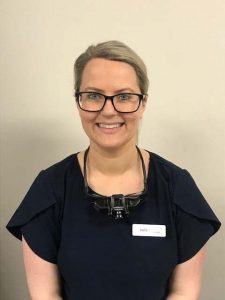 Kate Dawson
The Croydon Earworx clinic is managed by the wonderful Kate Dawson who joins us with a wealth of knowledge as a Registered Nurse with over a decade of experience. Kate is a mother of 2 and brings an air of warmth and compassion whilst ensuring each Earworx patient receives the utmost care for their ear troubles. As well as Kate's specialised care in otology and aural care, she has extensive experience in surgical care, neonatal intensive care and emergency nursing. Kate makes sure that each patient feels comfortable and safe throughout their Earworx appointment.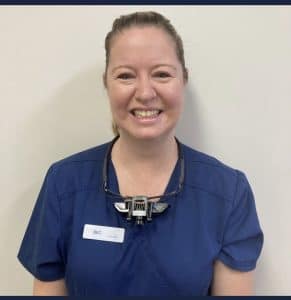 Bec Dean
Bec Dean newly joins us as an experienced Registered Nurse of over 20 years and a mother of three who takes pride in providing evidence based effective aural care and earwax removal in our Earworx clinics. She values all individuals for their own uniqueness and encompasses holistic care, kindness, empathy, and safety. Her humble, gentle and friendly manner will ensure you are comfortable, informed, and confident in the care you receive.
How the Earworx Procedure Works
When you visit an Earworx clinic, you will experience the best in professional earwax removal. Our experienced staff begin by using loupes to visualise your ear canal and determine if an earwax extraction is necessary for you.
If you require earwax removal, our nurse will then use the micro-suction technique to gently remove excess and impacted earwax from your ears. This method operates like a vacuum to suck wax away, clearing the ear of excess wax. There is no water involved, making it the safest option available for earwax removal.
The procedure takes only 30 minutes and is completely painless for the patient.
For more information, visit our detailed page on our extraction procedure.
Why You Might Need Ear Wax Removal
Everyone produces earwax, and most of the time this substance naturally works its way out of the ear without causing problems. However, sometimes your earwax can become hard and impacted inside the ear, or you can produce too much earwax, leaving your ears feeling blocked.
Impacted and excess earwax can be very uncomfortable and painful. Some of the common symptoms of excess earwax include itching, ringing in the ears, loss of hearing, dizziness and vertigo. If you have a sore, blocked feeling in your ears, you should have them examined by an Earworx professional.
You can suffer from excess and impacted earwax if you swim or dive often, wear headphones or a hearing aid, or spend a lot of time in dirty and dusty environments. Using cotton buds to try to clean the ear can also impact your earwax, pushing wax deeper and potentially causing damage to the eardrum.
If you are suffering from impacted earwax, it could also be because you are genetically predisposed to producing more wax than other people. Some people can have narrow ear canals, which makes it more difficult for the wax to naturally exit the ear.
Pricing
Ear wax is removed for a flat rate of $120 in Croydon, and $95 concession for veterans, pensioners, health care card holders and children under 18 years Australia wide. If a second appointment is required this will be complimentary. This fee is paid at the time of the appointment via debit / credit card. This fee is partly rebatable through St Lukes Health or Health Care Insurance, depending on your level of cover. Please contact St Lukes or your Health Care Insurance provider directly to ascertain the amount of your health care fund rebate. If no wax is found in your ears at the time of your appointment, a reduced $60 rate applies.