Please note that we are Co-located with the SpeechEase clinic.
Opening Hours
Mon – 8:45am – 4:30pm
Tues – 8:45am – 4:30pm
Wed – 8:45am – 4:30pm
Thurs – 8:45am – 4:30pm
Fri – 8:45am – 4:30pm
Looking for professional earwax removal in Townsville?
Earworx are the experts in clearing and removing excess and impacted earwax. Since 2016, we have been providing our safe, gentle and effective earwax removal services to patients around Australia. We use the same technology as Ears Nose and Throat (ENT) specialists for a gentle and safe alternative for removing earwax. Our experienced and caring staff can help you to experience clear, healthy ears after just one procedure.
Our Friendly Team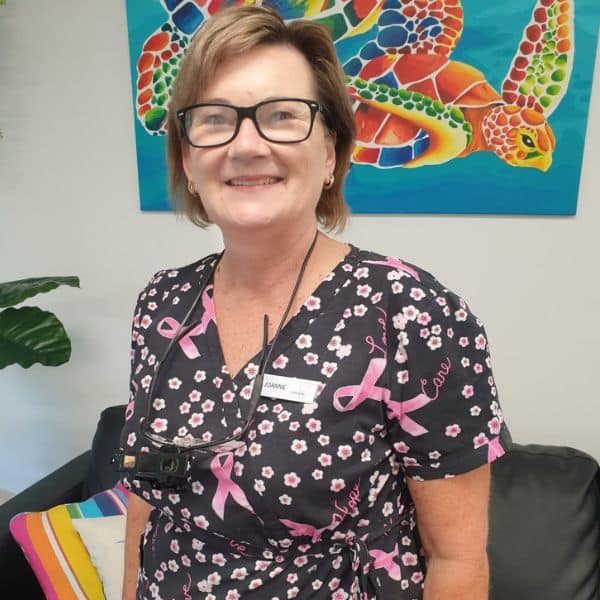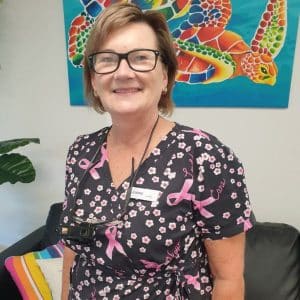 Joanne Trevethan
Joanne has fifteen years of nursing experience working across hospitals, clinics and other healthcare settings around Townsville. She is passionate about the local community and providing exceptional care and support.
Joanne completed her Diploma of Nursing at Barrier Reef Institute of TAFE Townsville in 2006, and her Bachelor of Nursing at Charles Darwin University in 2015. She has worked at the Townsville Hospital in a variety of roles including in oncology, radiation therapy, on the surgical ward, and with surgical outpatients.
Joanne has previously worked as a nurse at an eye clinic where she was responsible for assisting in surgical procedures, as well as patient education, infection control management, and facilitating routine eye examinations. She has loved the move into ear health and is passionate about providing the safest and most effective methods to remove ear wax.
Joanne is highly skilled with extensive training in aural care and will provide safe and effective care for your ears.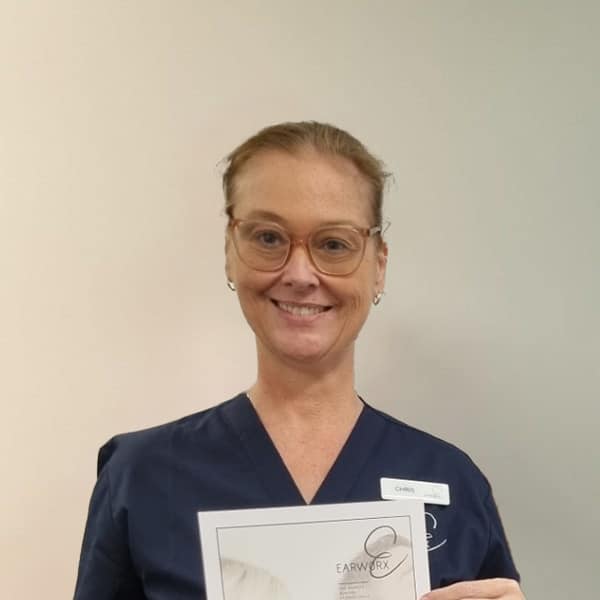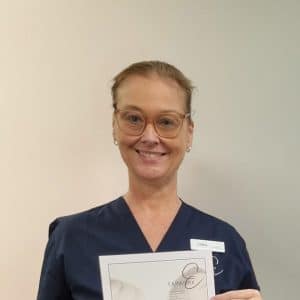 Christine Lott
A Registered Nurse with a passion for patient care and education, Christine has an extensive nursing background. She has gained invaluable experience at Queensland Health and Townsville University Hospital, in various roles since 2013.
Throughout her career, Christine has been known for her strong work ethic, attention to detail, and unwavering commitment to providing top-notch patient care. Her experience in different nursing environments has equipped her with the ability to handle a wide range of challenges and effectively liaise with various organisations and services.
Most recently, she has completed her Earworx Aural Care course and Microsuction course and is eager to help the people of Townsville and surrounds with their ear health.
Christine is known for her excellent interpersonal communication skills and will happily educate you on aural care and how to maintain your ears!
How the Earworx Procedure Works
Earworx use the micro-suction technique to remove excess and impacted earwax from our patients' ears. Earwax is a normal and naturally occurring substance which helps to protect our ears from foreign bodies. However, sometimes the ear can produce too much wax, or earwax can become built up and stuck deep inside the ear canals. This can cause pain, discomfit, hearing problems, and other issues.
When you visit an Earworx clinic, one of our registered nurses will examine the insides of your ears using loupes, or special binocular glasses. This allows them to see the entire ear canal, keeping this delicate part of your body safe during the procedure. If the nurse determines that wax removal is required, they will use micro-suction to remove excess wax. This works like a small vacuum to gently suck wax out of the ear, without the need for water or other substances. It is gentle, fast and safe.
Why You Need Earwax Removal
If you're suffering from sore, blocked ears, or you feel like you can't hear as well as usual, you may need an earwax removal. Impacted earwax can be uncomfortable and painful, and it can even lead to serious medical problems if left untreated. People who are more likely to suffer from built up earwax include people who wear hearing aids, earplugs, or earphones regularly, swimmers and divers, and people who work in dirty or dusty environments. Some people are also genetically predisposed to producing excessive earwax.
Pricing
Our qualified registered nurses use dry and effective micro suction to gently remove ear wax under direct observation. Our rates are $145 per session or $115 if you are a Pensioner, Veteran, Health Care Card Holder, Child or Full Time Student. A reduced rate applies of $60 if no wax is found at all clinics. If a second appointment is necessary this appointment will be complimentary at all clinics. Please note we are a provider for St Lukes Health and Health Care Insurance (HCI).
We see children down to the age of 4 years. A discussion with Earworx staff is recommended prior to booking. For safety reasons children need to be able to follow direction and keep reasonably still.