The clinic is 'between Aldi and KFC'
Opening Hours
Mon – 8:30am – 3:30pm
Tues – 8:30am – 3:30pm
Wed – 8:30am – 3:30pm
Thurs – 8:30am – 3:30pm
Fri – 8:30am – 12:00pm
About Earworx
If you're looking for professional earwax removal in Coffs Harbour, you need to visit the Earworx clinic. Earworx was established in 2016 in Tasmania by Registered Nurse Lisa Hellwege. Her goal was to provide her clients with relief from built-up and impacted earwax using the safe and effective method of micro-suction. Since its inception, several more Earworx clinics have opened up across Australia, providing thousands of ears with relief from the symptoms that blocked ears cause.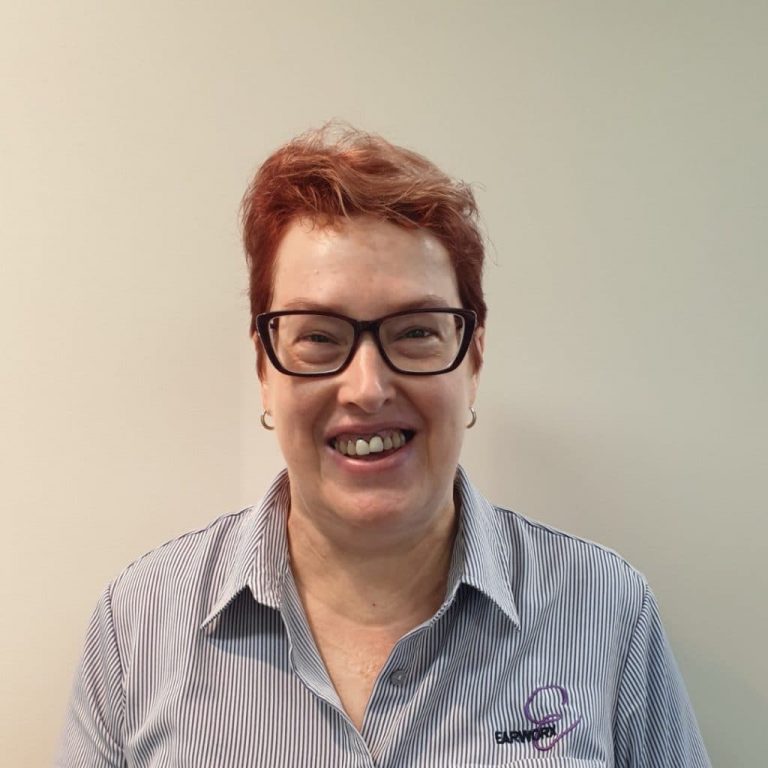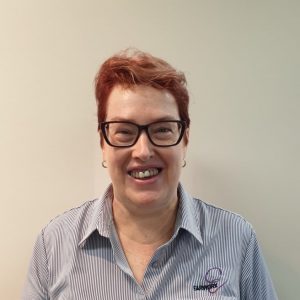 Susan Calverley
Susan Calverley will be your skilled Earworx Registered Nurse you when you attend our Coffs Harbour clinic. Susan is firm believer in the 'Earworx way' which is to be professional, kind and generous at all times.
Having commenced her nursing career in 1982, Susan's background includes extensive experience in Public Hospitals, Aged Care, Correctional Health, Community Health and Private Health care settings. This experience also includes 15 years in General Practice.
Susan has been based in Coffs Harbour since 2012 and is looking forward to continuing to provide the friendly high standard of care that she is known for.
As well as being a Registered Nurse, Susan holds certificates in the Otitis Media Management Program, which includes the nationally accredited units of Assess Ear Health, Promote Educate and Manage Ear Health and Paediatric Ear Health Assessment, Ear Irrigation and Instil Drops, and the Earworx Aural Care Program. She also holds a graduate certificate in Diabetes Education.
Hannah Fripp
When you visit our Coffs Harbour Clinic, you will be taken care of by our experienced and caring Registered Nurse Hannah. Hannah is a Coffs Harbour local who has been caring for the community for almost ten years. She has previously worked as a Registered Nurse at St Francis Aged Care, St Augustine's Aged Care, and Baringa Private Hospital. Hannah completed her Bachelor of Nursing at the University of New England and has also completed a Registered Nurse Leadership Program to further her skills.
Hannah has a range of experiences working across various healthcare settings. She is a highly skilled nurse who has previously worked with patients to administer medications, dress wounds, provide palliative care, record vital signs and review and develop care plans. She is experienced in medical administration, including documenting clinical notes, and she is excellent at maintaining clear and concise lines of communication with patients and their loved ones.
Hannah will make you feel completely safe and comfortable as she thoroughly explains the micro-suction procedure and prepares you for your earwax removal. She can answer any questions that you may have, and she is experienced working with people of all ages and backgrounds.
How the Earworx Procedure Works
Earwax is a naturally occurring substance which helps to keep your ear canals lubricated and protected from unwanted dust and microorganisms. However, some people experience excessive earwax production, which can build-up and block the ear canal. The symptoms of such a blockage can be uncomfortable, which is why Earworx is here to help.
When you visit our clinic, we will first assess your ears in order to determine whether there is enough wax build-up to necessitate removal. If so, we use the gentle and pain-free techniques of micro-suction and curettage to carefully remove the built-up wax.
Find out more details about our earwax extraction methods here.
Why You Might Need Earwax Removal
Approximately 1 in 10 children and 1 in 20 adults suffer from blocked ears due to impacted wax. The symptoms of this blockage range from itchiness to dizziness to pain. As such, living with a blocked ear can be somewhat debilitating.
If you are more susceptible to wax build-up, it's a good idea to visit Earworx regularly. For example, if you wear hearing aids, earplugs or earphones regularly, are a swimmer or surfer, or work in a particularly dirty or dusty environment, you are much more prone to excessive wax production and could benefit greatly from professional wax removal.
Pricing
Ear wax is removed for a flat rate of $120 in Coffs Harbour, and $95 concession for veterans, pensioners, health care card holders and children under 18 years Australia wide. If a second appointment is required this will be complimentary. This fee is paid at the time of the appointment via debit / credit card. This fee is partly rebatable through St Lukes Health or Health Care Insurance, depending on your level of cover. Please contact St Lukes or your Health Care Insurance provider directly to ascertain the amount of your health care fund rebate. If no wax is found in your ears at the time of your appointment, a reduced $60 rate applies.
Why Choose Us?
If you're suffering with the symptoms of a blocked ear, you shouldn't delay booking an appointment with Earworx. We are the number one choice for wax removal because:
Our earwax removal techniques of micro-suction and curettage are the preferred methods by ENT specialists
We use dry wax removal techniques, which means that even people who have perforated eardrums are able to benefit from our services
The wax removal procedure is performed by qualified and specially trained nurses for whom this is their core skill
Our technique enables direct visualisation down the ear canal at all times during the procedure, enhancing safety