The clinic is 'between Aldi and KFC'
Opening Hours
Mon – 8:00am – 4:30pm
Tues – 8:00am – 4:30pm
Wed – 8:00am – 4:30pm
Thurs – 8:00am – 3:30pm
Fri – 8:00am – 3:00pm
About Earworx
If you're looking for professional earwax removal in Coffs Harbour, you need to visit the Earworx clinic. Earworx was established in 2016 in Tasmania by Registered Nurse Lisa Hellwege. Her goal was to provide her clients with relief from built-up and impacted earwax using the safe and effective method of micro-suction. Since its inception, several more Earworx clinics have opened up across Australia, providing thousands of ears with relief from the symptoms that blocked ears cause.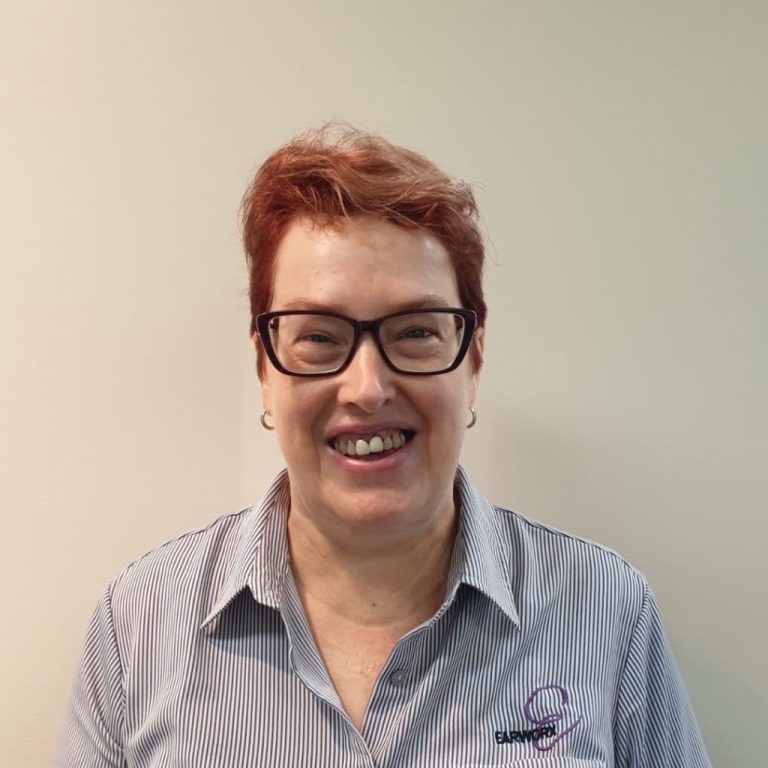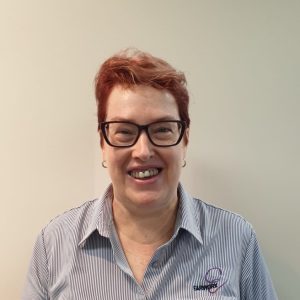 Susan Warren
Susan Warren is one of the skilled Earworx Registered Nurses you may see when you attend our Coffs Harbour clinic. Susan is firm believer in the 'Earworx way' which is to be professional, kind and generous at all times.
Having commenced her nursing career in 1982, Susan's background includes extensive experience in Public Hospitals, Aged Care, Correctional Health, Community Health and Private Health care settings. This experience also includes 15 years in General Practice.
Susan has been based in Coffs Harbour since 2012 and is looking forward to continuing to provide the friendly high standard of care that she is known for.
As well as being a Registered Nurse, Susan holds certificates in the Otitis Media Management Program, which includes the nationally accredited units of Assess Ear Health, Promote Educate and Manage Ear Health and Paediatric Ear Health Assessment, Ear Irrigation and Instil Drops, and the Earworx Aural Care Program. She also holds a graduate certificate in Diabetes Education.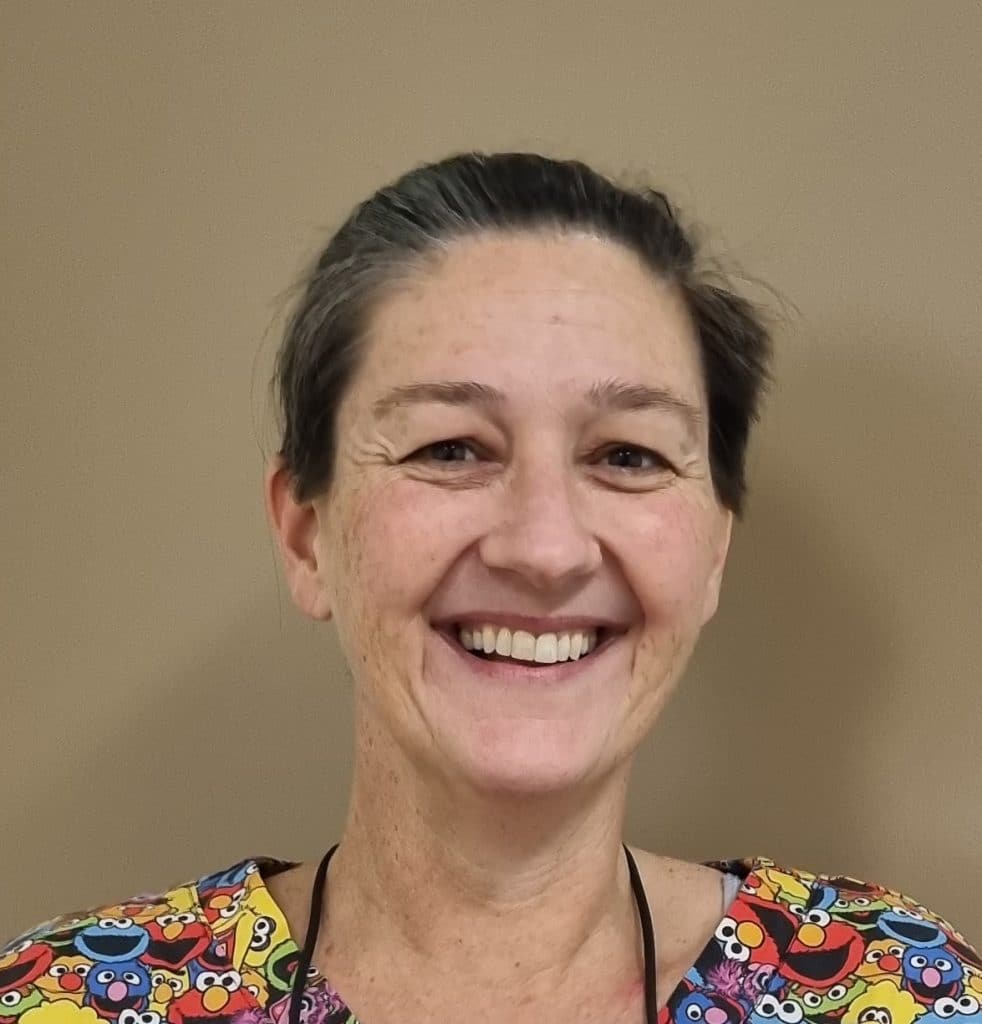 Katherine Williams
Katherine (Kathie) Williams is a highly experienced Registered Nurse who has been working in healthcare settings for over a decade. Kathie completed her Bachelor of Nursing at SCU in Coffs Harbour in 2017, with a focus on person-centered care for ageing individuals. She has also completed her Certificate III in Aged Care, her Certificate III in Auslan, and a Bachelor of Education (Primary).
Most recently, Kathie completed her Earworx Aural Care and Microsuction Course. Coupled with her experience in Auslan, Kathie has an array of skills related to ears and hearing health.
Kathie is here to assist the people of Coffs Harbour and NSW with ear health education and will provide you with the vast knowledge that she has obtained over many years of nursing experience.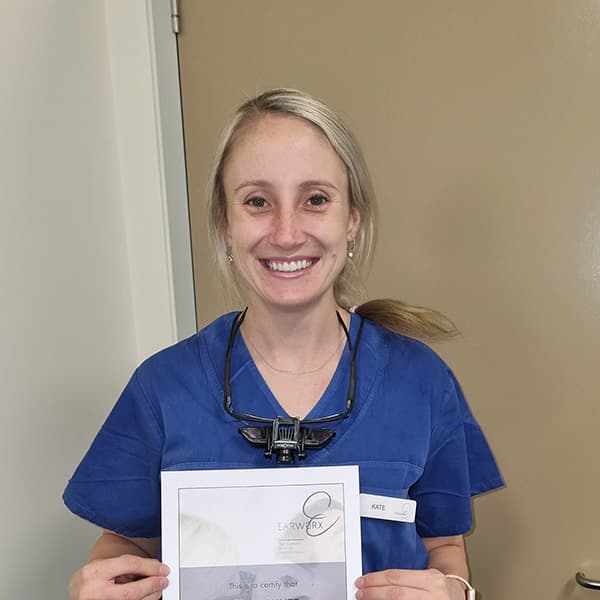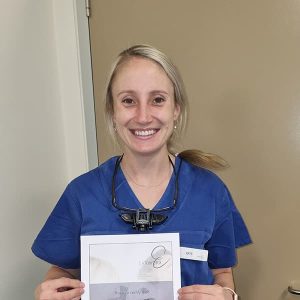 Kate Schlitz
Kate is a multifaceted healthcare professional with a broad background in nursing, teleradiology, defence force operations, and administration. With a comprehensive educational foundation from the Queensland University of Technology where she obtained her Bachelor of Nursing, and a Diploma of Nursing from Southbank TAFE, Kate seamlessly blends her academic knowledge with practical skills.
Kate's career in the medical field is punctuated by her role as a Registered Nurse specialising in Anaesthetics, both at Coffs Day Hospital in New South Wales and the renowned St. Andrew's War Memorial Hospital in Brisbane.
Most recently, Kate has completed her Earworx Aural Care and Microsuction courses. She is looking forward to helping the patient's of the Coffs Harbour region and surrounding areas. Her unwavering commitment to patient welfare and her well-rounded skill set make her a valued member of the Earworx Coffs Harbour team.
How the Earworx Procedure Works
Earwax is a naturally occurring substance which helps to keep your ear canals lubricated and protected from unwanted dust and microorganisms. However, some people experience excessive earwax production, which can build-up and block the ear canal. The symptoms of such a blockage can be uncomfortable, which is why Earworx is here to help.
When you visit our clinic, we will first assess your ears in order to determine whether there is enough wax build-up to necessitate removal. If so, we use the gentle and pain-free techniques of micro-suction and curettage to carefully remove the built-up wax.
Find out more details about our earwax extraction methods here.
Why You Might Need Earwax Removal
Approximately 1 in 10 children and 1 in 20 adults suffer from blocked ears due to impacted wax. The symptoms of this blockage range from itchiness to dizziness to pain. As such, living with a blocked ear can be somewhat debilitating.
If you are more susceptible to wax build-up, it's a good idea to visit Earworx regularly. For example, if you wear hearing aids, earplugs or earphones regularly, are a swimmer or surfer, or work in a particularly dirty or dusty environment, you are much more prone to excessive wax production and could benefit greatly from professional wax removal.
Pricing
Our qualified registered nurses use dry and effective micro suction to gently remove ear wax under direct observation. Our rates are $145 per session or $115 if you are a Pensioner, Veteran, Health Care Card Holder, Child or Full Time Student. A reduced rate applies of $60 if no wax is found at all clinics. If a second appointment is necessary this appointment will be complimentary at all clinics. Please note we are a provider for St Lukes Health and Health Care Insurance (HCI).
We see children down to the age of 4 years. A discussion with Earworx staff is recommended prior to booking. For safety reasons children need to be able to follow direction and keep reasonably still.
Why Choose Us?
If you're suffering with the symptoms of a blocked ear, you shouldn't delay booking an appointment with Earworx. We are the number one choice for wax removal because:
Our earwax removal techniques of micro-suction and curettage are the preferred methods by ENT specialists
We use dry wax removal techniques, which means that even people who have perforated eardrums are able to benefit from our services
The wax removal procedure is performed by qualified and specially trained nurses for whom this is their core skill
Our technique enables direct visualisation down the ear canal at all times during the procedure, enhancing safety