Please come to ground floor of 956 Gympie Road, the big silver building opposite Chermside Westfield) and make your way to Chermside Medical. If entering from the front, look for chemist on right or left. If entering from the rear main entry or from lift from basement carpark, walk through the chemist to Chermside Medical and ask for Earworx. If entering from the rear from the open carpark (ground level), come through the Chermside Medical rear door (last door on left) and ask for Earworx.
Opening Hours
Mon – 9:00am – 4:30pm
Tues – 9:00am – 5:00pm
Wed – 9:00am – 4:30pm
Thurs – 9:00am – 4:30pm
Fri – CLOSED
About Earworx
Earworx began in Tasmania in 2016, when founder Lisa Hellwege decided to introduce effective and safe micro-suction technology to her home state. The organisation now has clinics across the country, giving Australians everywhere access to this micro-suction technique that is used and endorsed by specialists in Ears Nose and Throat (ENT). This gentler method removes impacted earwax or cerumen safely and pain-free to produce outstanding results.
Our Friendly Team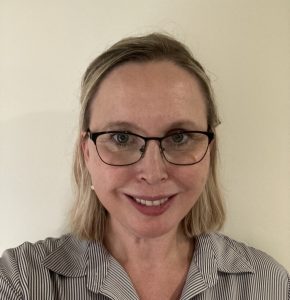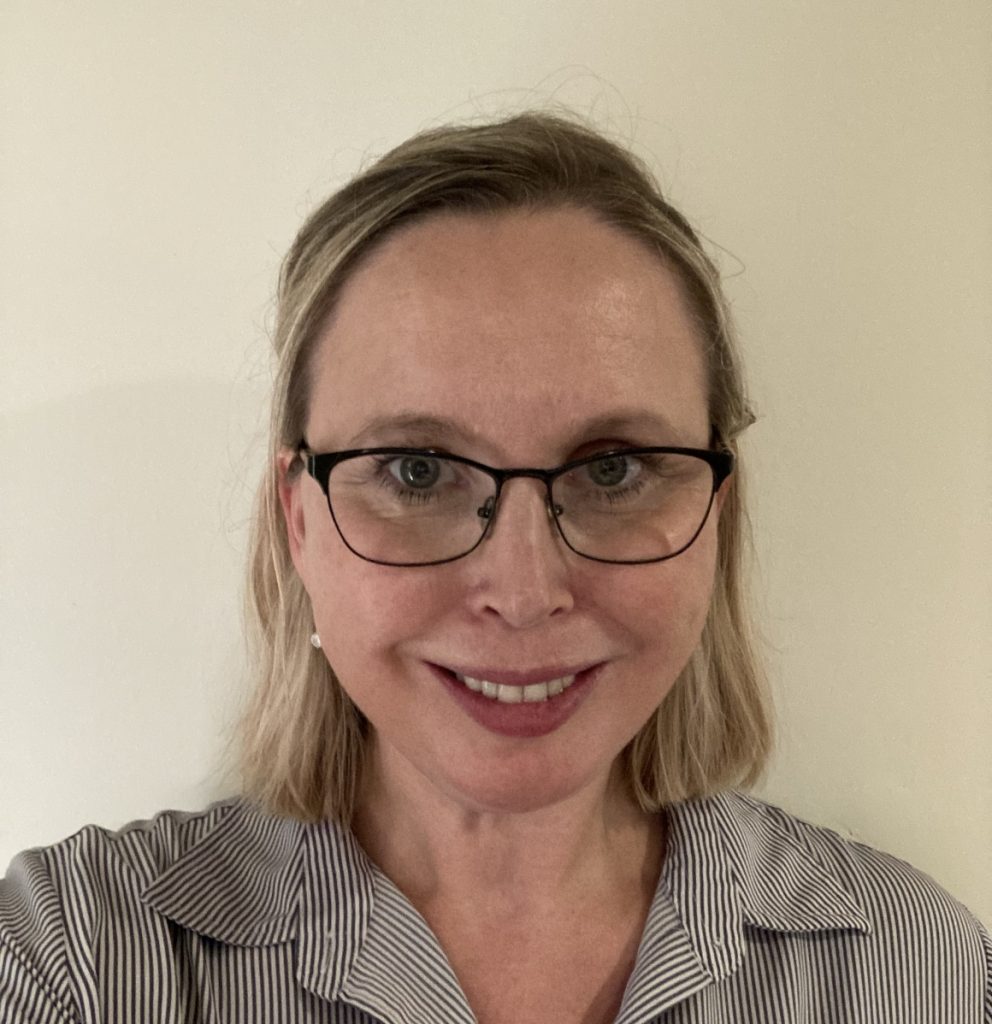 Julie Alexander has almost two decades of experience in healthcare, with a diverse background across a range of medical specialities. After commencing her career as a registered nurse in Queensland Health at Princess Alexandra Hospital, Julie went on to work as a general practice nurse. Julie has previously performed ear irrigation and has also developed extensive skills in performing health assessments for older patients, in ECGs and spirometry, and wound care management. She has assisted doctors with minor procedures and is an expert in instrument sterilisation, cold chain management, and maintaining critical and client sensitive documentation.
Julie is passionate about providing excellent service to clients and is looking forward to continuing her work within the Chermside community in Brisbane. She is excited to work with Earworx patients and create a positive experience for everyone that visits the clinic. Julie strongly believes in the importance of creating a safe and kind environment and will work to build trusting and respectful relationships with Earworx clients.
How the Earworx Procedure Works
While it might not feel that way, earwax is actually an important and naturally occurring substance in our bodies, protecting and lubricating our ear canals for overall ear health. However, when earwax builds up or becomes impacted within the ear, it can result in uncomfortable symptoms and even serious health problems.
Earworx works to remove the excess earwax by first thoroughly examining the ear to determine if the medical removal is clinically indicated. If the procedure is suitable for you, one of our Earworx registered nurses will use the micro-suction technique combined with curettage to gently remove the impacted wax. Our nurses wear 'loupes', which allow them to better view your ear canals throughout the procedure. These are binocular glasses with a bright light attached, and ensure the safety of your ear canal and eardrum. The procedure is quick and pain-free.
Why You Might Need Ear Wax Removal
If you have excess or impacted earwax in your ears it can be quite uncomfortable and result in symptoms such as itching, pain, a sensation of fullness, and even hearing loss or tinnitus. Normally, the ear cleans itself of excess wax, meaning a manual removal is not required. But if you are suffering from these symptoms, we recommend you book in for an assessment to get your ears unblocked quickly and easily.
You may be more likely to experience a build-up of earwax if you regularly swim or dive, work in dirty or dusty environments, or if you wear hearing aids, earplugs or earphones regularly. You can also be genetically predisposed to producing excessive earwax.
Pricing
Ear wax is removed for a flat rate of $120 in Chermside, and $95 concession for veterans, pensioners, health care card holders and children under 18 years Australia wide. If a second appointment is required this will be complimentary. This fee is paid at the time of the appointment via debit / credit card. This fee is partly rebatable through St Lukes Health or Health Care Insurance, depending on your level of cover. Please contact St Lukes or your Health Care Insurance provider directly to ascertain the amount of your health care fund rebate. If no wax is found in your ears at the time of your appointment, a reduced $60 rate applies.
Why Choose Us
There's no reason to suffer with uncomfortable and blocked feeling ears. Visiting Earworx means you're accessing:
A safe and reliable earwax removal technique preferred by ENT specialists
Registered and experienced nurses who work with ears every day
A quick, easy and pain free experience that ensures complete removal