Opening Hours
Mon – 9:00am – 4:30pm
Tues – 9:00am – 4:00pm
Wed – 9:00am – 4:00pm
Thurs – 9:00am – 4:00pm
Fri – 9:00am – 4:00pm
Earworx Brunswick clinic offers a safe and effective earwax removal service for people suffering from excess or impacted earwax. Earworx has been offering gentle and professional removal of earwax since 2016 and is gradually expanding to open clinics around Australia. Our team of experienced ear health professionals use a technique called micro-suction and curettage, which is the preferred method of ear wax removal by Ear Nose and Throat (ENT) specialists.
Our Friendly Team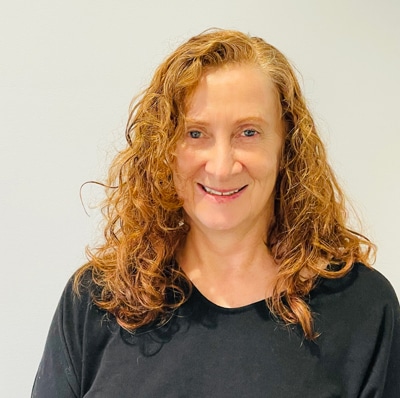 Monica Parravicini
Monica Parravicini is one of our Earworx nurses at the centrally-located Brunswick Clinic. She provides a professional, welcoming and inclusive service and is passionate about providing you with relief from those uncomfortable, wax related symptoms. Monica takes pride in providing safe and high-quality care.
Monica is an experienced Registered Nurse who has worked in Canada and Australia in both post operative surgical wards and community-based nursing clinics. She has a Bachelor of Nursing degree from RMIT University and a Bachelor of Arts from La Trobe University.
Monica comes to Earworx after several roles in homeless healthcare in Melbourne.
Her last role included the provision of primary healthcare to a group of 65 individuals with complex life and health issues, providing much needed support to these marginalised people during the challenges of the COVID 19 pandemic. She designed and implemented a tailored health promotion program to inform and empower her patients to make their own vaccination choices, achieving a successful outcome of 95% full COVID vaccination coverage rate for this community.
Monica brings her dedication and focus to Earworx for the provision of excellent patient care. She has completed her nationally accredited Earworx Course in Aural Care, plus her extensive practical placement, and now looks forward to working with you and collaborating with other members of your healthcare team to achieve optimal ear health.
How the Earworx Procedure Works
It only takes 30 minutes to have clear, wax free ears with the Earworx procedure. Our methods are safe, effective, and preferred by experts in ear health.
Our professional and well trained staff visualise your ear canal using special glasses called 'loupes'; a bright light with magnification, to determine whether or not the wax removal procedure is required.
We use micro-suction technology, which operates like a small vacuum to gently suction away excess ear wax and remove any blockages from the ear canal. The procedure is completely dry, making it safe and comfortable.
For more information, visit our detailed page on our extraction procedure.
Why You Might Need Ear Wax Removal
Whilst for the majority of the population, ear wax is removed automatically from the ear via a 'self cleaning' mechanism, impacted and excess earwax can be very uncomfortable and painful. In serious cases, it can even lead to dizziness and vertigo. Some of the common symptoms of excess earwax include a blocked feeling in the ears, loss of hearing, itching, and ringing in the ears. You may find wax does not clear from the ears
If you are suffering from impacted earwax, it could be because you are genetically predisposed to producing more wax than other people. You could also have narrow or hairy ear canals, which makes it more difficult for the wax to naturally migrate out of the ear.
Excess wax, if you are prone to build up, can be worsened by regularly swimming or diving, wearing earphones, earplugs or a hearing aid, spending a lot of time in dusty environments, and using cotton buds to try to clean the ear. Never try to remove earwax yourself, as you can push wax deeper and cause a worsening of symptoms, or damage to the eardrum.
Pricing
Ear wax is removed for a flat rate of $120 in Brunswick, and $95 concession for veterans, pensioners, health care card holders and children under 18 years Australia wide. If a second appointment is required this will be complimentary. This fee is paid at the time of the appointment via debit / credit card. This fee is partly rebatable through St Lukes Health or Health Care Insurance, depending on your level of cover. Please contact St Lukes or your Health Care Insurance provider directly to ascertain the amount of your health care fund rebate. If no wax is found in your ears at the time of your appointment, a reduced $60 rate applies.