Contact Us Today
Earworx Hobart Clinic
Co-located with the Hobart Chiropractic Centre
181 Harrington Street
Hobart TAS 7000
Opening Hours
Monday – 9am–5pm
Tuesday – 9am–5pm
Wednesday – 9am–5pm
Thursday – 9am–5pm
Friday – 9am–5pm
Contact Details
Email: info@earworx.com.au
Phone: 1800 327 967
Did you know that 1 in 10 children and 1 in 20 adults suffer from impacted earwax? That means approximately 15,000 people in Hobart could be dealing with the effects of excessive ear wax every day.
If you're one of that number, you need to visit Earworx. Founded in 2016 by Lisa Hellwege, our professional ear wax removal service employs the same techniques used by Ear Nose and Throat (ENT) specialists. Our micro-suction and curettage technique is a safe and effective way to deal with your problem.
Our Friendly Team
Earworx is a dedicated professional earwax removal service in Hobart. Using dry and effective micro-suction technology under direct observation, wax is gently and safely removed by a qualified nurse. When you visit our clinic, you'll be treated by a member of our friendly team, which includes Lisa Hellwege (Director) or Samantha Gordon (Senior Nurse and Educator).
Lisa Hellwege (Director)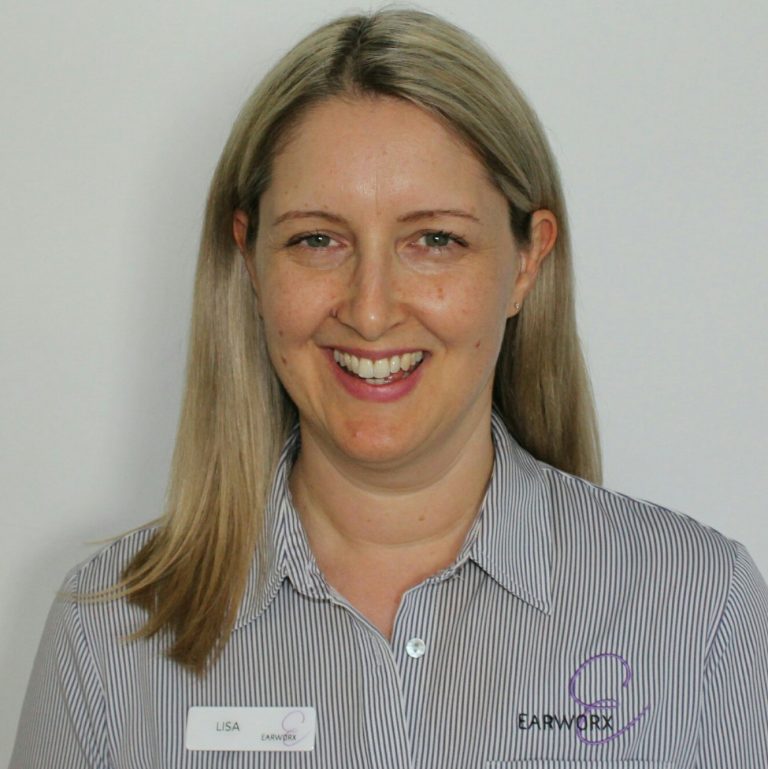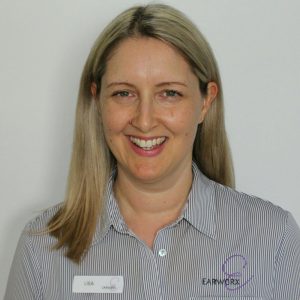 Lisa has undertaken both a Nationally Accredited Course in Micro-Suction and Aural Hygiene, and a Course in Aural Care adapted from the Aural Care Certificate delivered by Mandeville Hospital in the UK. Lisa previously worked for a number of years in the ENT clinics as a Registered Nurse at the Royal Hobart Hospital. She is also the Tasmanian State Coordinator for the National Otorhinolaryngology Head and Neck Nurses Group and coordinates education for the State.
Lisa has a qualified, strong and experienced business and administrative team behind her, with every element of the business adhering to the Earworx values; professional, kind and generous.
Lisa's passion is to help patients have a better quality of life through addressing and preventing impacted wax and supporting ear health. The mission of Earworx is to provide patients with exceptional service to the highest standards of patient care in safe, effective and professional ear wax removal.
Samantha Gordon (Registered Nurse)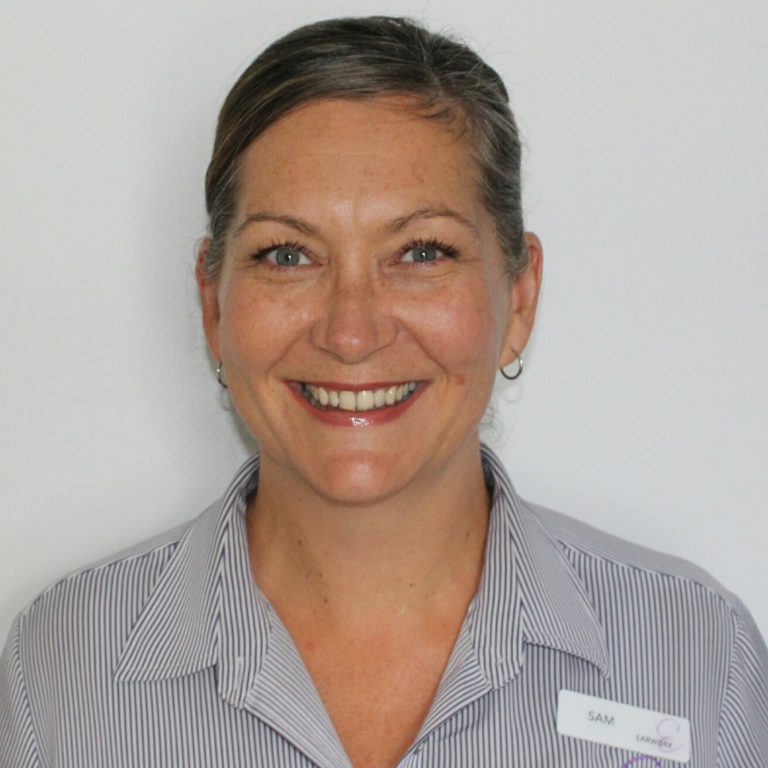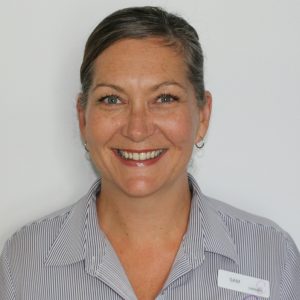 Sam has undertaken both a Nationally Accredited Course in Micro-Suction and Aural Hygiene and a Certificate IV in Training and Assessment.
She was a nurse educator for Crystal Clear Ears in Melbourne for three years before relocating to Hobart with her husband, daughter and two much loved Scottish Terriers.
She is enjoying both her new Tassie lifestyle and her role at Earworx where she can continue to provide wax removal services to the highest levels of care.
Carla Watson – National Training Manager, Hobart Clinic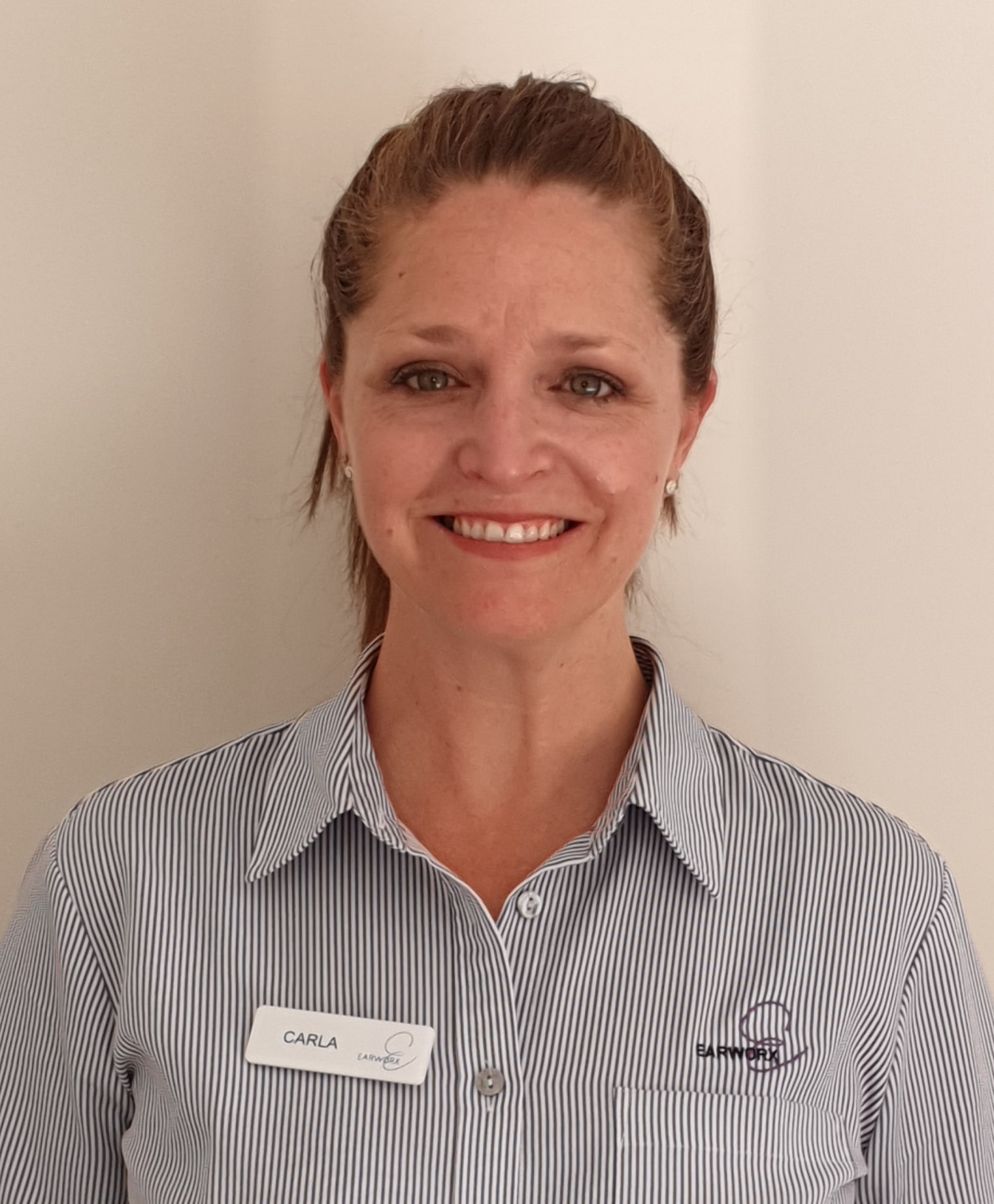 Registered Nurse Carla Watson holds a Bachelor of Nursing from the University of Tasmania. She has over 25 years of experience in varying nursing and leadership roles throughout the disability, aged care, community and vocational sectors.
With a lifelong love of education and training, Carla is also an accredited trainer and assessor, having attaining her Certificate IV in Training and Assessment over ten years ago. In 2009, Carla established her own nurse-led training business, specialising in aged care and disability.
Carla is passionate about empowering others to develop their skills and knowledge in safe and effective earwax removal, and is committed to fostering a learning environment that promotes professionalism, kindness and generosity.
Scarlett Marston – Clinical and Administration Support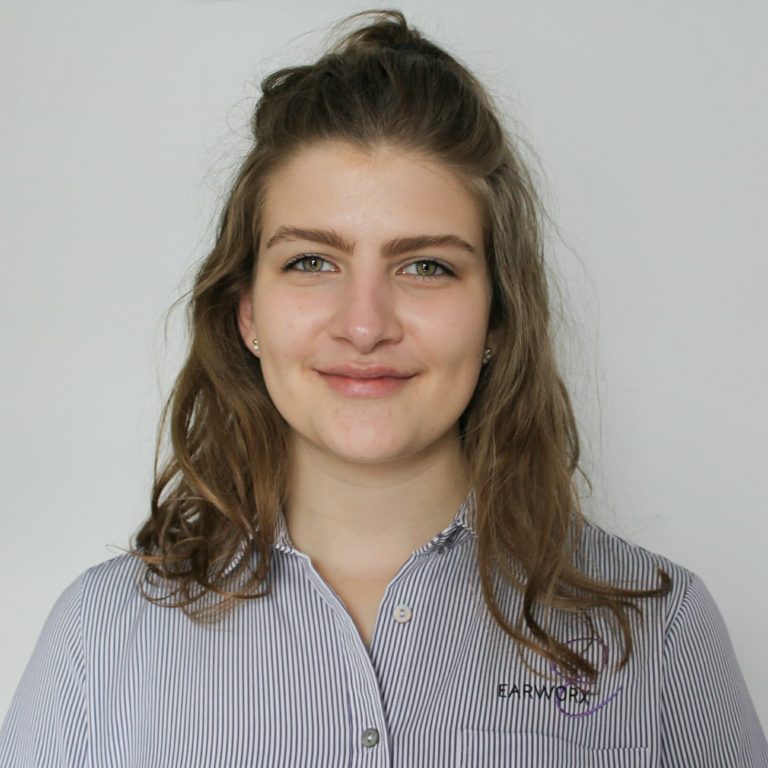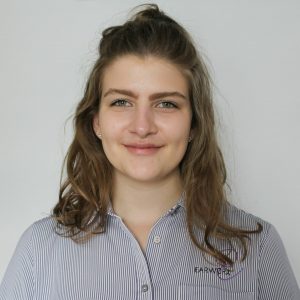 Scarlett is both a family member and a valued part of the Earworx team. She attends the Hobart clinic every Wednesday afternoon and provides much needed ongoing admin and clinical support for our nurses and clients.
Scarlett is currently studying and hopes to one day become a midwife. She is here to assist with all your booking needs and can provide any information you need on the Earworx service.
How the Procedure Works
Ear wax is a healthy and natural substance that is important in protecting the health of your ears, so, wax removal is only recommended where it is clinically indicated. To check your ear health, our nurses will first use a speculum to examine your ear canal.
If we find a problem, we will use the micro-suction and curettage technique to gently loosen and remove excess wax from the ear canal. Relief from that blocked ear is close at hand!
Pricing
Ear wax is removed for a flat rate of $110 in Tasmania, and $95 concession for veterans, pensioners and health care card holders Australia wide. If a second appointment is required this will be complimentary. This fee is paid at the time of the appointment via debit / credit card. This fee is partly rebatable through St Lukes Health (provider number A4001013) or Health Care Insurance depending on your level of cover. Please contact St Lukes or Health Care Insurance directly to ascertain the amount of your health care fund rebate. If no wax is found in your ears at the time of your appointment, a 50% reduced rate applies.
Why Choose Us?
Our Hobart clinic offers a best practice ear wax removal service:
Our clinic only provides removal, so we really are specialists in what we do.
Our nurses are all highly-experienced and qualified so you will receive expert care with every visit.
We are recognised St Luke's Health providers so you may be eligible for a rebate when you receive our treatment.
If you work in a dusty environment, wear hearing aids, swim or dive regularly, use earplugs or headphones or are suffering from stress, you're at an increased risk of impaction. If you have a feeling of full ears, as well as any pain, odour, hearing loss or tinnitus, we recommend you visit us as quickly as possible.
Your ear health is tied to your overall health, and issues with ear wax can quickly lead to a whole host of other problems. Visit us if you sense anything is wrong, and we'll get your ears unblocked fast! No more home remedies, go with something that actually works.