Contact Us Today
Earworx Hobart Clinic
Co-located with the Hobart Chiropractic Centre
181 Harrington Street
Hobart TAS 7000
Opening Hours
Monday – 9am–5pm
Tuesday – 9am–5pm
Wednesday – 9am–5pm
Thursday – 9am–5pm
Friday – 9am–5pm
Contact Details
Email: info@earworx.com.au
Phone: 1800 327 967
BOOK ONLINE NOW
Did you know that 1 in 10 children and 1 in 20 adults suffer from impacted earwax? That means approximately 15,000 people in Hobart could be dealing with the effects of excessive ear wax every day.
If you're one of that number, you need to visit Earworx. Founded in 2016 by Lisa Hellwege, our professional ear wax removal service employs the same techniques used by Ear Nose and Throat (ENT) specialists. Our micro-suction and curettage technique is a safe and effective way to deal with your problem.
Our Friendly Team
Earworx is a dedicated professional earwax removal service within Hobart in Tasmania. Using dry and effective micro-suction technology under direct observation, the wax is gently and safely removed by a qualified nurse. When you visit our clinic, you'll be greeted by our Office Manager, Emily Burke. You will then be treated by a member of our friendly clinical team, which includes Lisa Hellwege (Director), Corrine Westen (Senior Registered Nurse and Educator) or Alanna Cooke (Registered Nurse).
Lisa Hellwege (Director)
Lisa has undertaken both a Nationally Accredited Course in Micro-Suction and Aural Hygiene, and a Course in Aural Care adapted from the Aural Care Certificate delivered by Mandeville Hospital in the UK. Lisa previously worked for a number of years in the ENT clinics as a Registered Nurse at the Royal Hobart Hospital. She is also the Tasmanian State Coordinator for the National Otorhinolaryngology Head and Neck Nurses Group and coordinates education for the State.
Lisa has a qualified, strong and experienced business and administrative team behind her, with every element of the business adhering to the Earworx values; professional, kind and generous.
Lisa's passion is to help patients have a better quality of life through addressing and preventing impacted wax and supporting ear health. The mission of Earworx is to provide patients with exceptional service to the highest standards of patient care in safe, effective and professional ear wax removal.
---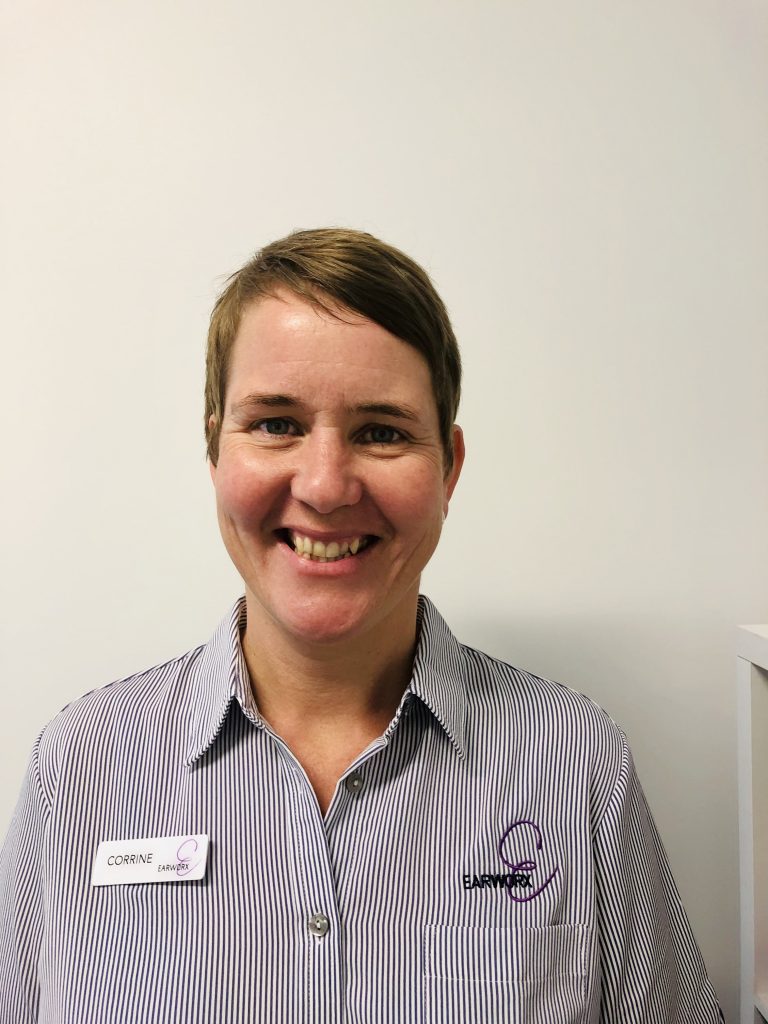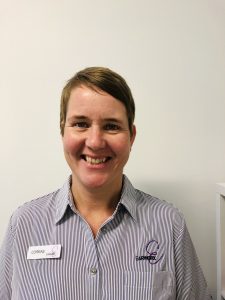 Corrine Westen (Registered Nurse)
Corrine Westen is a Registered Nurse and holds a Bachelor of Nursing from the University of Canberra. She has nursed in Canberra and Sydney, before recently returning to her home state of Tassie. As part of preparing for this role, Corrine completed nationally accredited units in 'Assess Ear Health' and 'Promote, Educate and Manage Ear Health'.
Corrine has worked in many different jobs around Australia including hospitality and IT, however the central theme has always been a strong commitment to customer service and going the extra mile' for her customers. She loves working with people and being able to help them which is what led her to nursing, and ultimately Earworx, a company who holds the same values as her: Professional, Kind and Generous
---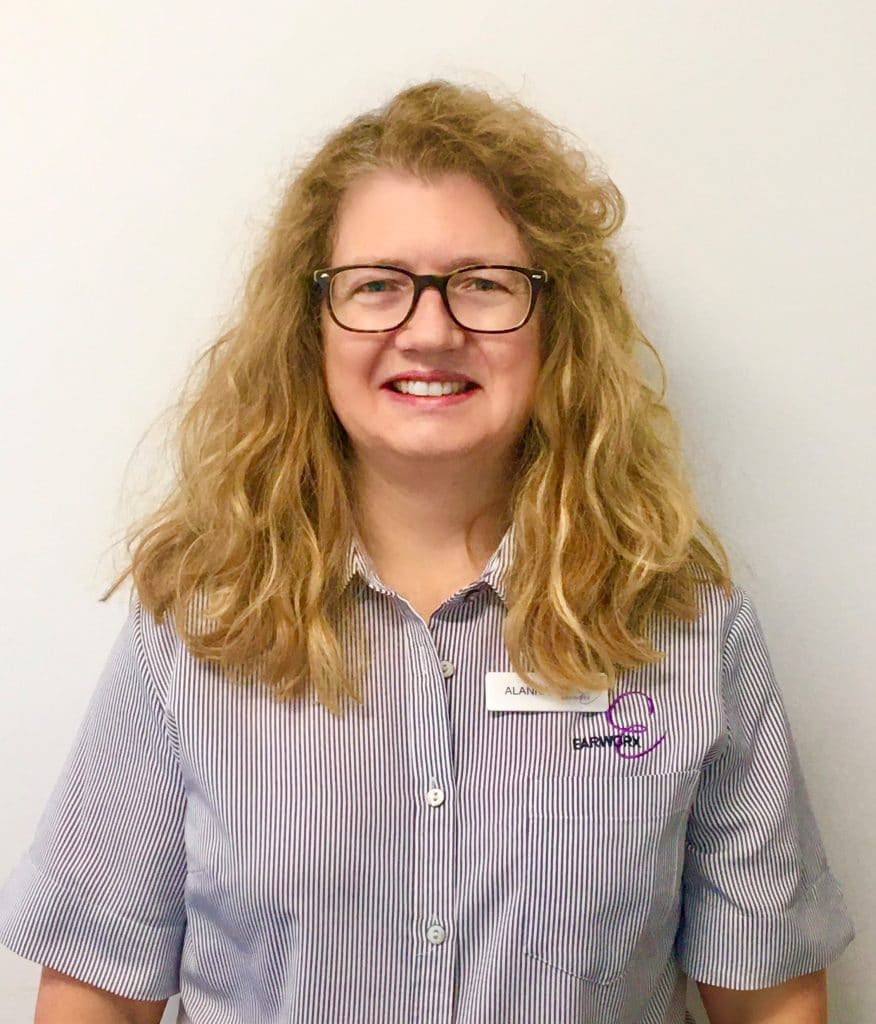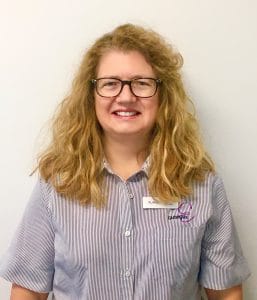 Alanna Cook (Registered Nurse)
Alanna has over 20 years' clinical experience working across Australia. She has specialised in surgical nursing in addition to working in workplace health and safety, rehabilitation, hospital management, quality and safety, and adult education.
She holds a Bachelor of Nursing from Edith Cowan University, Western Australia and a Bachelor of Laws from the University of Tasmania and has now made the move to join the Hobart Earworx clinic as one of our talented Registered Nurses.
Alanna expertly balances a compassionate patient focus with a professional approach to all the tasks and duties she pursues.
Her enthusiasm and reassurance in our Hobart clinic is a welcome warmth that sets patients at ease from the moment they walk through our doors. Alanna has a passion for working with our valued Earworx clients to both remedy their uncomfortable ear conditions and build trusting, professional relationships.
---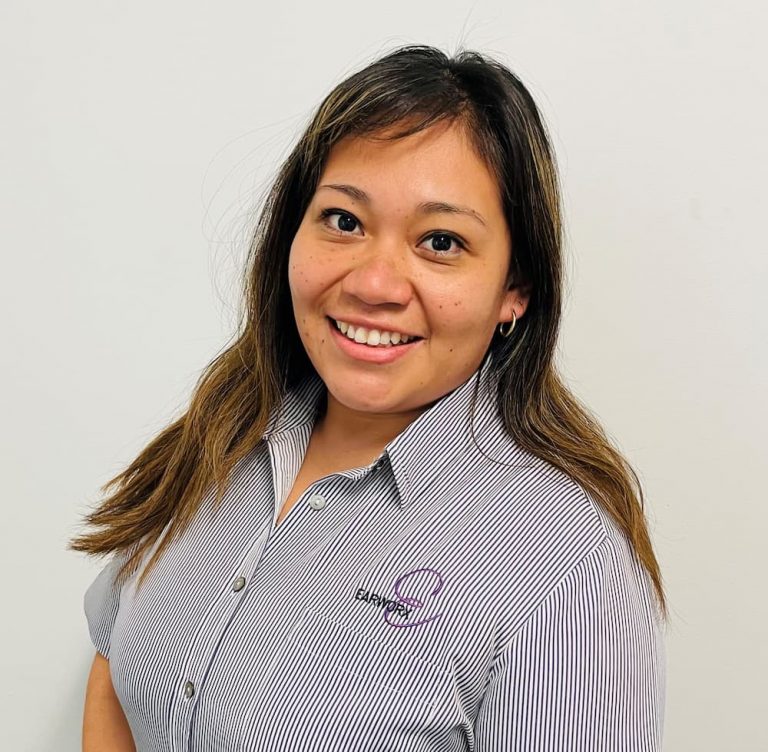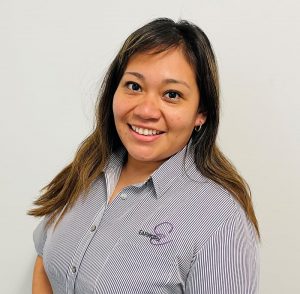 Gloria Mendoza (Registered Nurse)
Gloria is a Hobart local with over six years of nursing experience, providing compassionate care to people in many healthcare settings.
She has had extensive clinical experience, beginning her career undertaking clinical placements at Sydney Adventist Hospital, Hornsby Hospital, Esther Sommerville Nursing Home and Greenwood Nursing Home. She has worked with all segments of the community, most recently having worked for Guardian Network and Huon Regional Care and is committed to providing the highest quality of care to her patients.
Gloria is also a valued member of multiple volunteer organisations and devotes much of her time and her abilities as a Registered Nurse to helping others. She loves working in a team and finding opportunities to learn new skills. Gloria is extremely reliable, friendly, and always communicates clearly with her patients.
Gloria speaks both English and Spanish and loves working with people from all walks of life. She is excited to bring her skills and positive mindset to Earworx Hobart.
---
Emily Burke (Office Manager)
Born and raised in Tasmania, Emily has worked in the hospitality and tourism industry for over 15 years.
Emily commenced her career by completing a Bachelor in Business Administration (Hospitality Management) at the University of Tasmania. Prior to joining Earworx, Emily worked at the beautiful boutique Islington Hotel as Duty Manager and, most recently, worked in the Front Office and Reservations at Ibis Styles in Hobart.
Through these previous roles, Emily has built an array of skills and knowledge along the way, from organization and communication, through to impeccable customer service skills.
It's no surprise then that Emily believes in going that extra mile for all clients—to exceed their expectations. Her main focus (and she enjoyed most) in all her previous roles has always been dealing with people. She strives to deliver the highest standard of service for each and every patient at Earworx.
Emily is looking forward to beginning this exciting new chapter in her career, where she will be working alongside the friendly and welcoming Earworx team as our Office Manager in Hobart.
---
How the Procedure Works
Ear wax is a healthy and natural substance that is important in protecting the health of your ears, so, wax removal is only recommended where it is clinically indicated. Following completion of a questionnaire, our nurses will then use a speculum to examine your ear canal for excess wax.
If wax removal is found to be clinically indicated (it is preventing needed assessment of the ear, causing symptoms, or both), we will recommend removal. Micro-suction and curettage techniques are employed to gently loosen and remove excess wax from the ear canal. Relief from that blocked ear is close at hand!
Pricing
Ear wax is removed for a flat rate of $115 in Tasmania, and $95 concession for veterans, pensioners and health care card holders Australia wide. If a second appointment is required following softening this will be complimentary. This fee is paid at the time of the appointment via debit / credit card. This fee is partly rebatable through St Lukes Health or Health Care Insurance depending on your level of cover. Please contact St Lukes or Health Care Insurance directly to ascertain the amount of your health care fund rebate. If no wax is found in your ears at the time of your appointment, a reduced $60 rate applies.
Why Choose Us?
Our Tasmania clinic locations offers a best practice ear wax removal service:
Our clinic performs earwax removal as our core business, so we are good at what we do.
Our nurses are all experienced and qualified – safety is prioritised with every visit.
We are recognised St Lukes Health and HCI providers so you may be eligible for a rebate when you receive our treatment.
If you work in a dusty environment, wear hearing aids, use cotton buds, swim or dive regularly, use earplugs or headphones or are suffering from stress, you're at an increased risk of impaction. If you have a feeling of full ears, as well as any pain, odour, hearing loss or tinnitus, we recommend you visit us for assessment.
Your ear health is tied to your overall health, and issues with ear wax can quickly lead to a host of other problems. Visit us if you sense anything is wrong, and we'll get your ears unblocked fast! No more home remedies; go with something that actually works.
BOOK ONLINE NOW