Earworx are very excited to announce that our own Lisa Hellwege, owner of Earworx, has been selected as a finalist in the Federal Health Minister's Nurse Trailblazer Award 2021.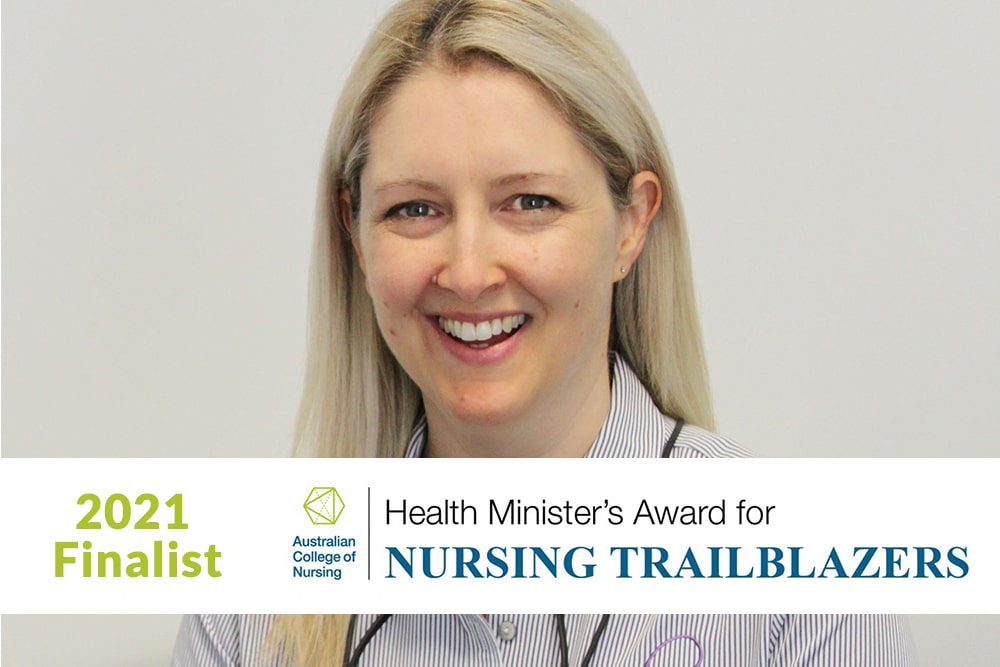 About the Trailblazer Award
The Health Minister's Award for Nursing Trailblazers recognises the very best in nursing leadership. The awards have been created to celebrate innovative nursing professionals who are transforming our health care systems and improving quality of care for patients.
Administered by the Australian College of Nursing (ACN), the Trailblazer Award acknowledges the fantastic work done by many nurses around Australia and the different ways that healthcare professionals are improving patient outcomes and consumer satisfaction.
Previous finalists have brought exciting new thinking and a different approach to some of the biggest challenges in healthcare and nursing, finding creative solutions to many of the problems that plague the Australian health and aged care systems. It is a highly prestigious award, founded by the Federal Minister for Health, Greg Hunt MP, in 2019.
About Lisa Hellwege
Lisa Hellwege established Earworx in 2016. In just five years, the company has grown to provide our exceptional earwax removal service across five states, with over twenty-five clinics.
Lisa began the company after identifying a gap in the market for micro-suction procedures. After working for many years in the ENT (Ear Nose and Throat) field, she recognised the advantages of this method for earwax removal and believed that it should be made accessible to everyone, without the need for a specialist appointment and long waiting times. Lisa founded Earworx and trained a team of professional Registered Nurses to use the micro-suction technique, allowing everyone in her Tasmanian community to access this healthcare service.
Today, Earworx is represented around the country. Lisa leads our national clinical team and provides extensive online education, practical-based training and ongoing support to the 26 Registered Nurses working with Earworx.
Lisa is passionate about patient care and upholding the highest standards. She ensures that all employees are supported and empowered to continue their professional development. Lisa believes that by advancing the skills and education of Australia's nurses, we can continuously improve and support the country's healthcare system.
Lisa has over 27 years of experience in nursing and holds a Bachelor of Nursing, as well as qualifications in Micro-suction, Aural Hygiene and Aural Care. Lisa was also the State Coordinator for the Otorhinolaryngology Head and Neck Nurses Group (OHNNG) for 6 years, working with local ENTs to bring education days to nurses and allied health professionals across the state of Tasmania.
Winner Announcement
The 2021 Trailblazer Winner will be announced during the virtual National Nursing Forum at 9:20am AEDT on 26 October 2021.
Visit the Australian College of Nursing website to read about the other finalists, past winners, and to find out more about viewing the ceremony.