Opening Hours
Mon – 8:30am – 5:30pm
Tues – CLOSED
Wed – CLOSED
Thurs – 7:00am – 4:00pm
Fri – CLOSED
Earworx Wembley clinic is a safe and effective earwax removal service provided by specially trained nurses. Impacted earwax can be painful and uncomfortable for sufferers, but Earworx offers a solution for quickly and professionally removing excess earwax to provide relief from these symptoms.
All Earworx nurses utilise micro-suction technology or fine instruments to remove unwanted earwax without the need for water. This technique, which is the preferred method of Ear Nose and Throat (ENT) specialists, is suitable for people down to the age of four (provided they can sit reasonably still), and is all performed under direct observation. You can access the Earworx service without the need for a referral.
Our Friendly Team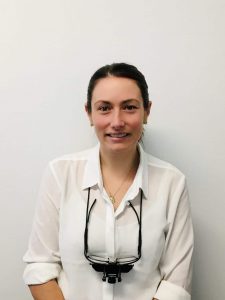 Desiree Cowton is our Earworx professional at the Wembley clinic. With extensive experience in patient care, Desiree is a Registered Nurse who cares deeply about serving the community.
Prior to joining the Earworx team, Desiree spent time completing clinical placements in the Royal Perth Hospital, Fiona Stanley Hospital and Sir Charles Gairdner Hospital. Desiree has experience with infants, and has also worked within the aged care sector. This breadth of experience has prepared Desiree to care for people from all walks of life, including young children and the elderly.
Before entering the healthcare sector, Desiree had a career in customer service and sales, which has enhanced her communication skills. This background and Desiree's personable nature has prepared her to cater for the varied needs of patients and always offer a compassionate 'ear'(!) to listen to their concerns.
Desiree's enthusiastic and caring manner will put you at ease as she carefully examines and clears your ears of excess wax. She is a Registered Nurse with a Bachelor of Nursing from Edith Cowan University and has now been specially trained in ear health; Desiree is a fantastic addition to the Earworx team.
How the Earworx Procedure Works
Micro-suction is a safe, gentle and effective method for removing impacted and excess earwax. We all produce earwax; it is a normal and protective substance produced by the body that is designed to both protect and lubricate your outer ear canal.. However a build-up of wax within the ear can be uncomfortable, and sometimes intervention is required.
At Earworx, our experienced nurses carefully examine the inside of your ears using loupes; magnified glasses with a bright light, to determine whether excess or impacted wax is present. If nurses determine that was removal is clinically indicated, they will use the micro-suction technique to gently remove the earwax.
Micro-suction technology operates like a small vacuum, removing any blockages by gently suctioning away excess earwax. The procedure is completely dry, lowering the risk of infection and making it a safe and comfortable option. The procedure takes only 30 minutes and results in clear and comfortable ears.
For more detailed information, visit our detailed page on our extraction procedure.
Why You Might Need Ear Wax Removal
If you have a normal amount of earwax and your ear's self cleaning mechanism is working effectively, you may not need the wax removal procedure. 1 in 20 and 1 in 10 children however do suffer from impacted wax within the ears. This can be as a result of genetics, or may arise due to the narrow shape of their ear canal or excess hair. For other people, earwax build up can be caused by using headphones or wearing hearing aids, using earplugs, swimming or diving regularly, or spending a lot of time in dirty and dusty environments.
Pricing
Ear wax is removed for a flat rate of $120 in Wembley, and $95 concession for veterans, pensioners, health care card holders and children under 18 years Australia wide. If a second appointment is required this will be complimentary. This fee is paid at the time of the appointment via debit / credit card. This fee is partly rebatable through St Lukes Health or Health Care Insurance, depending on your level of cover. Please contact St Lukes or your Health Care Insurance provider directly to ascertain the amount of your health care fund rebate. If no wax is found in your ears at the time of your appointment, a reduced $60 rate applies.