Earworx is proud to announce that patients can now receive a health insurance rebate for our services if they are insured by St.LukesHealth.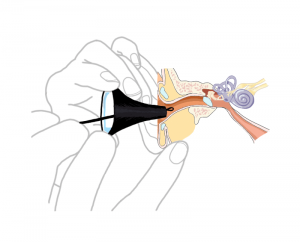 This means that you can have your earwax removed safely, effectively and pain-free at our exclusive Hobart clinic, with a reduced out of pocket cost. It opens the door for those with St.LukesHealth cover to receive specialised treatment to help with ears blocked with wax at an extremely affordable rate.
"Having St.LukesHealth reimburse our patients for ear wax removal is great news. I really do believe this rebate will set a precedent nationwide," says Earworx Founder and Director, Lisa Hellwege. "I don't know of any other clinics in Australia that are able to offer a rebate for private health insurance for earwax removal."
Earworx, a service that proudly employs only AHPRA regulated staff who are qualified in the process, uses dry and gentle micro suction to remove built up wax.
"It allows people with the symptoms of earwax build-up to access a quality, highly affordable treatment. They can get the procedure they need to stop ear pain and hearing loss, and improve their quality of life."
The procedure uses dry and effective micro-suction technology to gently and safely remove earwax build-up from all ear types. It's one of the leading earwax treatments available today and is the same as that being used by ear, nose and throat specialists across Australia.
One in twenty adults experience excessive or impacted wax in their ears, along with one in ten children. In people over the age of 65, that number increases to one in three. People who wear hearing aids, use cotton buds, have narrow, hairy or curvy ear canals or use ear plugs regularly are more prone than others. If you notice any hearing loss, a feeling of blockage or fullness, itching or pain, then Earworx can help.
Earworx has made this procedure available to the general public last year and has now taken a big step towards better ear health for Hobart residents with the new rebate from St.LukesHealth.
St.LukesHealth has been providing private health insurance to Australians since 1952 and, as a not-for-profit organisation; their focus is on their members. Established in Tasmania, St.LukesHealth has a loyal membership base across Australia.
If you're experiencing any of symptoms above, give us a call to book an appointment today.