We understand that the circumstances surrounding COVID-19 are having a huge and resounding impact on the entire Australian community.
As such, we want to reassure you—our valued clients—that we are taking all necessary steps to help safeguard your health. All our clinics are have adopted industry best practices and the recommendations outlined by the Australian Government Department of Health to reduce the risk of transmission of this virus.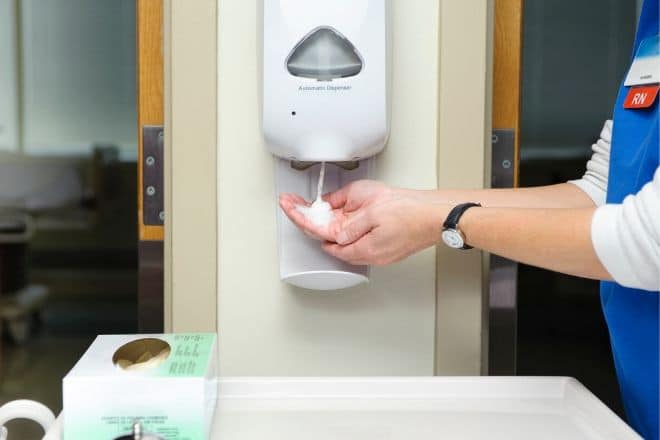 Rigorous Health and Safety Standards
The health and safety of our clients and team members has always been our top priority. We adhere to the rigorous health and safety standards required for the healthcare industry at all times, and have recently adopted additional measures. These additional measures include:
Clients who are unwell will not be treated and will be asked to rebook
Staff who are unwell will not some to work
Increased frequency of environmental cleaning e.g. cleaning of surfaces, high touch areas, toilets. Magazines and toys have been placed away to facilitate better cleaning and reduce risk of transmission
Provision of hand sanitiser on arrival to the clinic (our staff have always followed strict hand hygiene practices, including inbetween patients, and will continue to do so
These additional measures are in line with advice issues by the World Health Organisation and the Australian Government's Department of Health.
For all the information related to this post and for what you can do to remain safe and help prevent the spread, please see the following links:
Keeping Our Patients Safe
If you have a fever, sore throat, temperature, or cold and flu symptoms, have recently travelled overseas, have been in contact with someone who has coronavirus (COVID-19), or believe you may be at risk, please do not come into the clinic.
Please call your nearest clinic to reschedule.
Please refrain from entering any of clinics until you have received a medical clearance, or waited the mandatory two week (self-isolation) period.
This way, we can help prevent the spread of COVID-19 and keep as many of our patients and staff as healthy as possible.
Further Information
If you need advice, call the National Coronavirus Help Line on 1800 020 080.
It operates 24 hours a day, seven days a week.